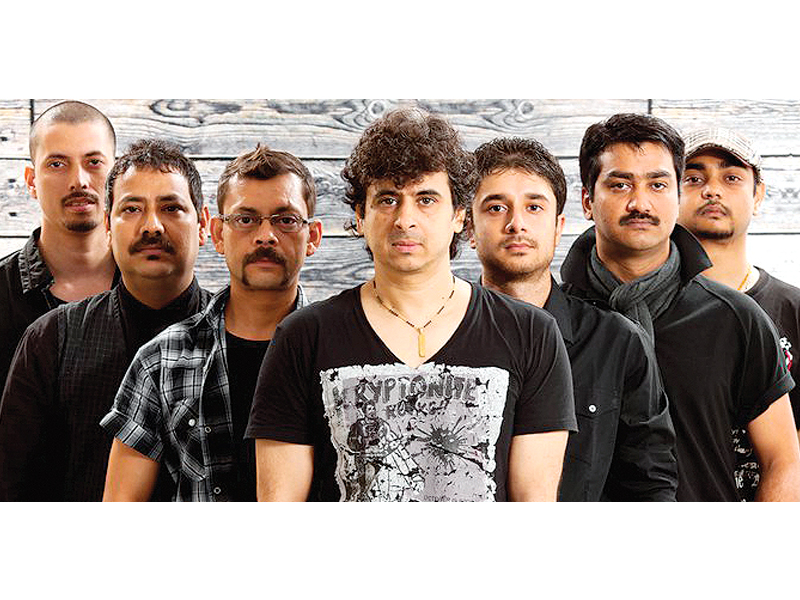 ---


Remember the song Maaeri that many of us grew up listening to in the late 1990s? Not only was the song instrumental in placing the Indian rock band Euphoria on the crest of the wave, but also helped them turn the tide of pop music in India.




Its frontman, singer-composer-actor Dr Palash Sen has thrived on a raving response to his music from both sides of the border, but he chose to remain aloof from mainstream Bollywood playback singing. "Except for a few songs, I have deliberately kept away from playback singing. Once you opt for playback singing in films, your voice is not recognised, but somebody's face is recognised. I was always a 'playfront' guy rather than a 'playback' one," said Sen, the Times of India reported.



Despite 25 years of experience in music and Bollywood songs taking centre stage, Sen is still not the 'film music kind'. He feels that they compromise a composer's creative control. "In terms of music in films, it is the film that dictates the terms. If a filmmaker says talk about a certain something in the song, then no matter how ridiculous it is, the writer has to pen the lyrics accordingly. This is why songs such as Baby Doll Main Sone Di are being churned out," he commented.

According to Sen, "nearly all the film songs sound the same and don't have a character of their own." He considers the reason why no one in the industry wanted him to playback for an actor to be his distinct voice. "If I am singing for somebody in a film, people will instantly recognise that it's me who is singing. They are looking for voices that don't have a character of their own. Everything in the film is being reduced to make the hero of the film important," he said. Sen added, "I feel that the composer, singer and writer [lyrics] are important components of a film and contribute to selling it, but unfortunately, no credit is being given to them."




He pointed out that India does not have a music industry; instead, it has a 'film' music industry. But "in times when film music has taken over everything, our band is the only non-film group of artistes, which is still doing things our way without making any compromises," maintained Sen.

Today, after sixteen years, Sen has made a visit to his hometown Varanasi, where he began his musical career from with his first music album Dhoom Pichak Dhoom, reported the Times of India. "How many people get the chance to come back to where they came from?" he said.

Sen is presently busy shooting two classics Khaike Paan Banaras and Chalat Musafir Moh Liya for a television show, and which will be later released as part of a music album. "I am wearing the same clothes that I wore for my first music video Dhoom Pichak," he said, pointing at his kurta and ghamcha. "These are the only set of clothes from any of my music videos, which I have kept as a memory."

An environmentalist at heart and hailing from a city set on the banks of the Ganges, Sen will be composing the music of and starring in National Award-winning documentary filmmaker Bisawajeet Bora's film Aisa Yeh Jahan, which focuses on the environment. The film features Ira Dubey of Aisha (2010) fame alongside Sen. The film's soundtrack, according to a source, "is, perhaps, the most mature work by the band till date," reported radioandmusic.com.

Euphoria has recently released a single titled Walk-on and intend on releasing a non-film album soon. Now six albums old, the band's last album Sharnaagat was released in 2013. It is the likes of Sen and Lucky Ali who have been a source of inspiration for many local artistes.



Published in The Express Tribune, August 8th, 2014.

Like Life & Style on Facebook, follow @ETLifeandStyle on Twitter for the latest in fashion, gossip and entertainment.