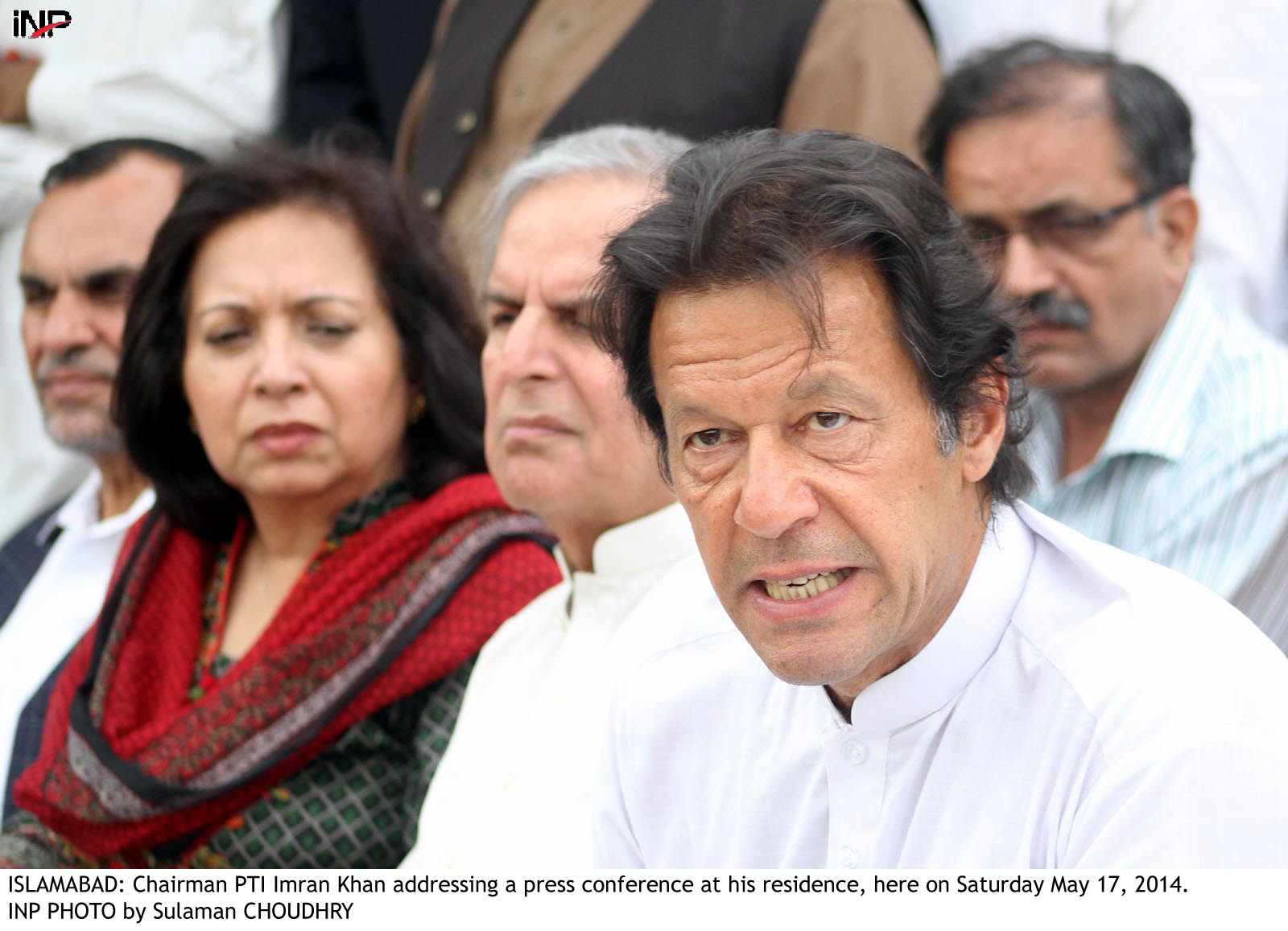 ---
MATTA: As Pakistan Tehreek-e-Insaaf (PTI) chairperson Imran Khan continues to criticise his rival Prime Minister Nawaz Sharif, the party chief said on Thursday that a businessman should never be the head of state as he will always look out for his own interest over Pakistan's.

"Will he run the country or do his own business," Imran questioned.

While speaking at the inauguration of micro-hydel power station in Matta, Swat, Imran said that new project would provide residents of the area with electricity as cheap as two rupees per unit and there would be no load-shedding.

The PTI chief also questioned why Nawaz chose to produce electricity at Rs14 per unit in Punjab when it was possible to obtain cheaper electricity from Khyber-Pakhtunkhwa for only Rs8 per unit, alleging that the premier made this decision to line his own pockets.

Imran further claimed that Nawaz had chosen to launch metro bus service in Lahore instead of working on improving education and healthcare in the city as it was more profitable to him.

"People are dying of hunger in the country...so why has the prime minister chosen this project for Lahore," he stated.

The government should be doing things that help "the common man" and poor people, he added.

"I am so glad that today we are doing exactly what the government should do," Imran said, commenting on measures taken by the K-P government.

Imran also announced that in the next 18 months, 386 such hydel-power projects will be started throughout the province.
COMMENTS (41)
Comments are moderated and generally will be posted if they are on-topic and not abusive.
For more information, please see our Comments FAQ