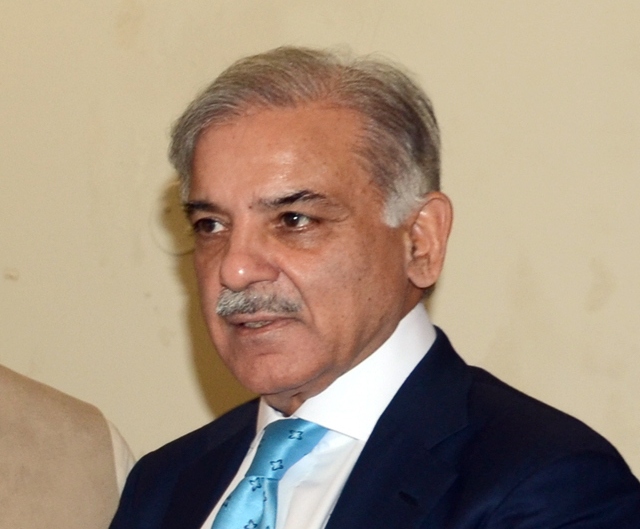 ---
LAHORE:



Chief Minister Shahbaz Sharif said on Wednesday that Pakistan Tehreek-i-Insaf (PTI) chief Imran Khan's demand for the prime minister's resignation has exposed his motives.




The chief minister was speaking to a private TV channel.

"The demand for the resignation of Prime Minister Nawaz Sharif is unconstitutional and undemocratic. Imran Khan is trying to deprive the people of their basic right by threatening to overthrow a democratically-elected government. Nawaz Sharif is a symbol of democracy in Pakistan," the chief minister said.

"The Pakistan Muslim League-Nawaz (PML-N) believes in democracy. Anyone can protest within democratic limits," he said.

However, he said, the government also knew how to handle anyone who threatened to derail the political system and disturb law and order.

"Khan's ball tampering will not be allowed," Sharif said. He said that Khan had set historic records of telling falsehoods in his political career.

"Khan claimed that Rs70 billion was spent on the Metro Bus Project. I am willing to resign if he can prove that funds in excess of Rs30 billion were spent," the chief minster said.

He said last year, when the Pakistan Muslim League-Nawaz won the elections, Khan telephoned him to congratulate him on his victory. "Now he's rabble rousing claiming that the elections were rigged."

Sharif said that the government's doors were open to dialogue and he would gladly meet with Khan.

On one hand, Khan decries corruption and on the other, wants to bring back the people who turned the Punjab into a den of thieves during their tenure, Sharif said.

"Khan should focus on alleviating the problems of internally displaced persons in Bannu instead of raising a pointless hue and cry," he said.

Rana Mashhood

Provincial Law Minister Rana Mashhood Ahmad Khan said on Wednesday that Pakistan Awami Tehreek (PAT) chief Tahirul Qadri was levelling baseless allegations against the government.

"He lied about the Saaf Pani project because the contract for the project has not been awarded to anyone yet," Mashhood said.

"People are fed up with Qadri's lies and have stopped paying heed to his accusations. During their press conference, Qadri and the Chaudhry brothers lied about everything," the minister said.

He said those supporting the long march and the revolution would be disappointed. "The issue of long march and revolution will soon end and people will see for themselves the real character of these leaders," he said.

Mashhood said Qadri's predictions would never turn into reality.

"These so-called predictions are the creation of his own mind and have nothing to do with reality," the minister said.

Published in The Express Tribune, August 7th, 2014.
COMMENTS (10)
Comments are moderated and generally will be posted if they are on-topic and not abusive.
For more information, please see our Comments FAQ