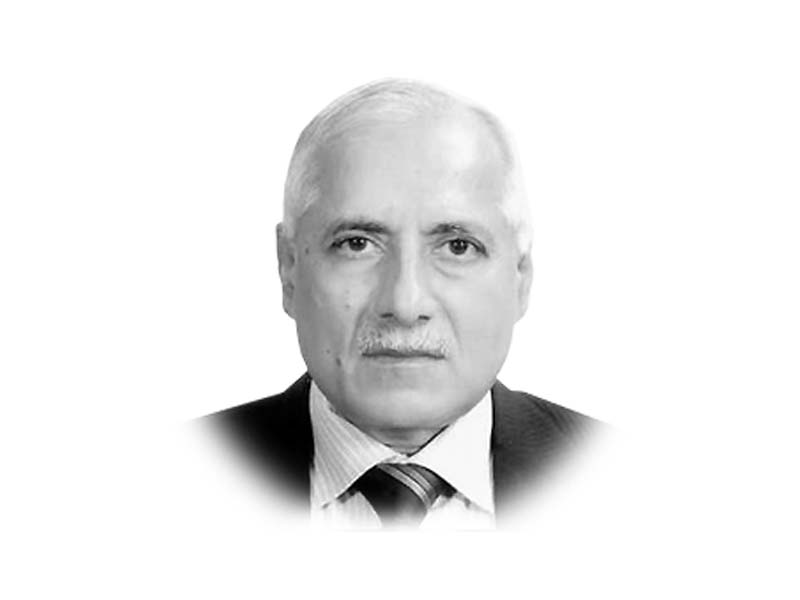 ---
The protest call by Imran Khan and his resolve to march, with one million individuals, from Lahore to Islamabad and the possibility of Tahirul Qadri joining him, with his own massive crowd, and the subsequent sit-in till the acceptance of their demands, is a formidable public order policing challenge and requires a well thought-out strategy and design within the confines of the law and a professional approach. There is no doubt that the PML-N, being the incumbent power, has to bear great responsibility and find a political solution. However, on the law enforcement front, the police have an important role to play.

It will be in the fitness of things to suggest that the Islamabad Capital Territory Police, in consultation with the Punjab Police and other relevant law-enforcement agencies, evolve a strategy based on the philosophy of minimum deployment of manpower, which is consistent with preserving peace. They need to make better use of information from a variety of sources. The idea is to enable them to make more informed judgments at all levels, with a clear understanding that policing is a complex job -- part art and part craft, part technique and part common sense, part paramilitary, part high degree of stress coupled with the curious combination of tedium and unpredictability.

The government will do well to ensure that policing decisions are professional, not political, though the two are not mutually exclusive in the strict sense of the terms. The tactics, strategy, equipment and training of the police in Pakistan are inherently paramilitary. In legal, organisational and public contexts, they are an instrument of law and order to be used by the government in accordance with its policy. The decision-maker shields himself by remaining behind the scenes, with the public wrath and criticism devolving invariably on the police. This not only undermines the legitimacy of the police, but also causes embarrassment to the government. The police in Pakistan, even if they want to enhance their constituency by using tactics and strategies of their own, are unable to do so because of their position being conceived as an instrument of those unaware of, or unconcerned about policing problems.

In terms of professionalism, the theme of public order policing necessarily is that senior officers or other bosses should not be automatically considered natural leaders in policing public disorder, rallies and political protests. Those selected for this important duty should be briefed properly with the officers they are to command. The need of the hour is to undertake a much more comprehensive strategy to deal with this event. This would include strategic planning for overall commanders and a variation in tactics for ground commanders. The ground commander is the officer to decide what tactics to use.

The government should realise that to deny the ground commanders the choice of certain tactics is tantamount to saying that their judgment cannot be trusted. If that is the case, the ground commander should not be there. Only suitable officers should be allowed to take command in this situation, which is fraught with the possibility of potential conflict and disorder. It is wrong to assume that anybody can be entrusted with commanding the police manpower deployed for managing this huge political protest rally. A police officer who is likely to worry about all things that may go wrong, will soon convince himself that it is better to do nothing at all. The police high command should have the courage to tell a relatively senior officer, who has given good service in other areas, that managing this rally is one job that is not within his capabilities. The government should give the police command sufficient space and autonomy to devise their own strategy, tactics and operating procedures.

This occasion is an opportunity for the government to understand that if mediation has failed, the ground commander has to solve an immediate dilemma, if and when there is possibility of an outbreak of public disorder. He must be allowed space to make an immediate decision to withdraw the police, to advance, or to stand still; each of these can provoke even greater disorder. If it becomes necessary to move offensively against a disorderly crowd, there is a need for a surprise approach to prevent the crowd from doing anything that results in destruction of property and in chaos. Police officers would do well to ensure that there is a controlled exit through which those not engaged in disorder may leave the area safely. These measures, if adopted, will ensure legitimacy of not only the police, but also of the government.

Published in The Express Tribune, August 7th, 2014.

Like Opinion & Editorial on Facebook, follow @ETOpEd on Twitter to receive all updates on all our daily pieces.