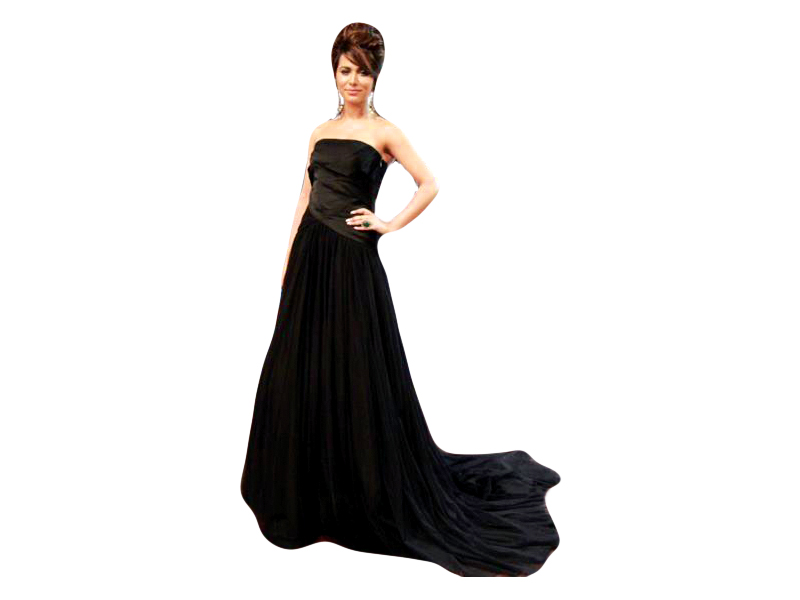 ---
KARACHI:


You can take the girl out of the XXX, but you can't take the XXX out of the girl. Well, unless the girl in question is Jenny from the block, which Ayyan is not. And someone should have told her that… among a myriad of other basic things.

Since it's never too late to learn from one's mistakes lest you, God forbid, repeat them, we are listing down what you shouldn't have done. And yes, YOU, Ayyan, are being addressed directly because all those who I speak for were involuntarily made a part of You and I.




Also, the XXX above is not a typo. It's a painfully organic pun. You are a beautiful woman and you know that. With enough make-up, Photoshop and clothes, which are inversely proportional to layers of foundation on your face, we solemnly agree. Your stylist gets a discount at the second-hand fur and synthetic gowns stall at Sunday bazaar, so that you can dress up and lip sync to Lady Gaga's songs in front of the mirror. We didn't want to know that.

Pouting incessantly, hiking up your skirt and asking a random guy from television crime-show re-enactments to rap incoherently do not qualify for a music video. Especially, when the 'music' part of it is preposterous.

There is concept art and then, there is a fashion shoot for hair removal cream. The music video wasn't supposed to be a fashion shoot. But shoot me. You blur the line between the two so freely that we cannot find it in our hearts to forgive you. And the lack of music and talent are the cherry on top.

Many singers work on the composition, quality of lyrics and, most importantly, learn how to sing when launching a song. You are not most people. In fact, the hair extensions, which you seem to have extracted after murdering a herd of lions or a coven of Latino maids in Beverly Hills, make us feel that you aren't a model... you are a m()d3l.




Last, but quite obviously the least, are the song's lyrics or lack thereof.  From what I could decipher, the song (?) starts off with a man questioning the meaning of life and concludes with your supermodel self legitimising Darwin's theory of evolution. And if I may ask, who and where is the 'you' in You and I?

The 'music' video, for the lack of a better word, is the reason why stereotypes about models being seen and not heard were invented. In this particular case, no one should endure the sight either.

Dear Ayyan,

Why You do this?

Sincerely,

I



The writer is the head of the Creative department at The Express Tribune and writes about fashion and popular culture.

Published in The Express Tribune, August 7th, 2014.

Like Life & Style on Facebook, follow @ETLifeandStyle on Twitter for the latest in fashion, gossip and entertainment.
COMMENTS (32)
Comments are moderated and generally will be posted if they are on-topic and not abusive.
For more information, please see our Comments FAQ