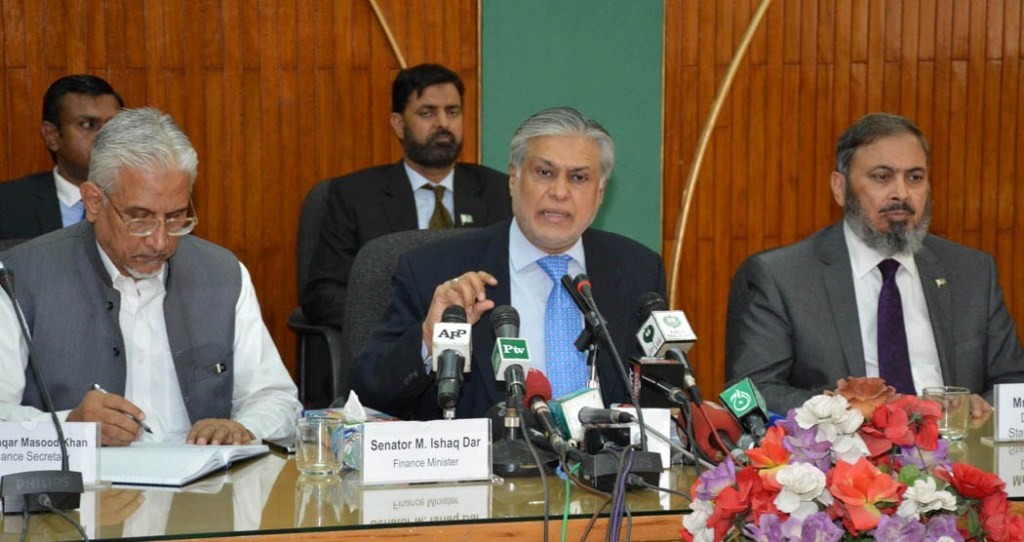 ---
ISLAMABAD: Finance Minister Ishaq Dar, a close confidante of the prime minister, said on Wednesday that Nawaz Sharif would not resign from his post, while terming Pakistan Tehreek-e-Insaf's (PTI) demands unconstitutional.

"The resignation of the prime minister is out of the question, and the demand is unconstitutional," said Dar, while addressing a press conference held to showcase the government's economic performance.

Dar is the first senior leader of the PML-N to respond to PTI's demand for the premier to resign as well as that of holding fresh elections. Imran's PTI has planned a sit-in in Islamabad to force the government to accept its demands.

The finance minister said the government is serious about electoral reforms. "Even the party [PTI] that is planning to hold the long march is involved in the finalisation of the terms of references of the parliamentary body on electoral reforms," said Dar.

He said the May 2013 elections were transparent as the media proclaimed during election transmissions.

"The march is nothing less than a drama," said a visibly perturbed Dar, hoping that at the end of the day common sense would prevail and all political parties would join hands to save democracy.

"Barring two to three parties, all political parties were untied and have consensus that the political and parliamentary system should not be derailed," Dar added. He said consultation with political parties was also held on Wednesday and another round would be held on Thursday.

To gather 50,000 people in Islamabad to force the government to hand over the state is out of the question, Dar said.

"As long as they [protesters] remain within the ambit of the law and the constitution, the government would welcome peaceful protests," the finance minister added.

Further, he said, some politicians, who had lived abroad until recently, a veiled reference to PAT chief Tahirul Qadri, had been inspired by recent revolutions across the region but they could not fool the masses.

Dar said there was a turnaround in the economy by his government during its first year of rule, but cautioned that any political adventure would reverse the progress.

"The economic performance exceeded our expectations and the party remained committed to its election manifestos," said Dar.