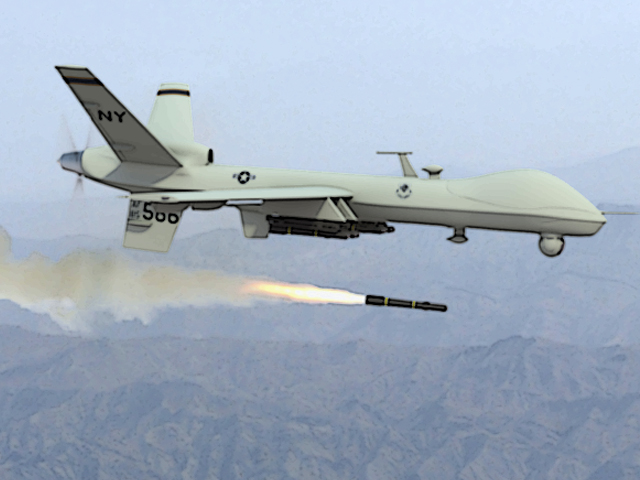 ---
NORTH WAZIRISTAN: A drone strike in the Datta Khel area of North Waziristan left six people dead and two others injured, Express News reported on Wednesday.

Two missiles slammed into a house in a village in the Datta Khel area in the border region of North Waziristan, security officials said, injuring two militants, beside the deaths.

The bodies of the deceased were charred beyond recognition, one of the villagers told Reuters.

Drone strikes in the country resumed in June after a gap of six months.

More than 2,000 people have been killed in drone attacks since August 2008, according to an AFP tally, with critics charging that the strikes cause many civilian casualties.

Previous strikes

July 19 - A drone strike targeting a Tehreek-e-Taliban Pakistan (TTP) compound killed 15 suspected militants in North Waziristan.

July 16 - A US drone strike killed at least 24 suspected terrorists, including 18 foreign militants, in an alleged militant compound in the Datta Khel area of North Waziristan.

July 10 - Drone strike in Datta Khel area of North Waziristan killed seven people and injured three others.

June 18 – At least six militants were killed in Miramshah, North Waziristan.

June 11 – Two successive drone strikes reportedly killed around 16 people and injured few others in Miramshah. This was the year's first drone strike after a six-month lull. The previous drone attack on Pakistani soil occurred on December 25, 2013 in the Qutab Khel area of Miramshah, killing four suspected militants.
COMMENTS (4)
Comments are moderated and generally will be posted if they are on-topic and not abusive.
For more information, please see our Comments FAQ