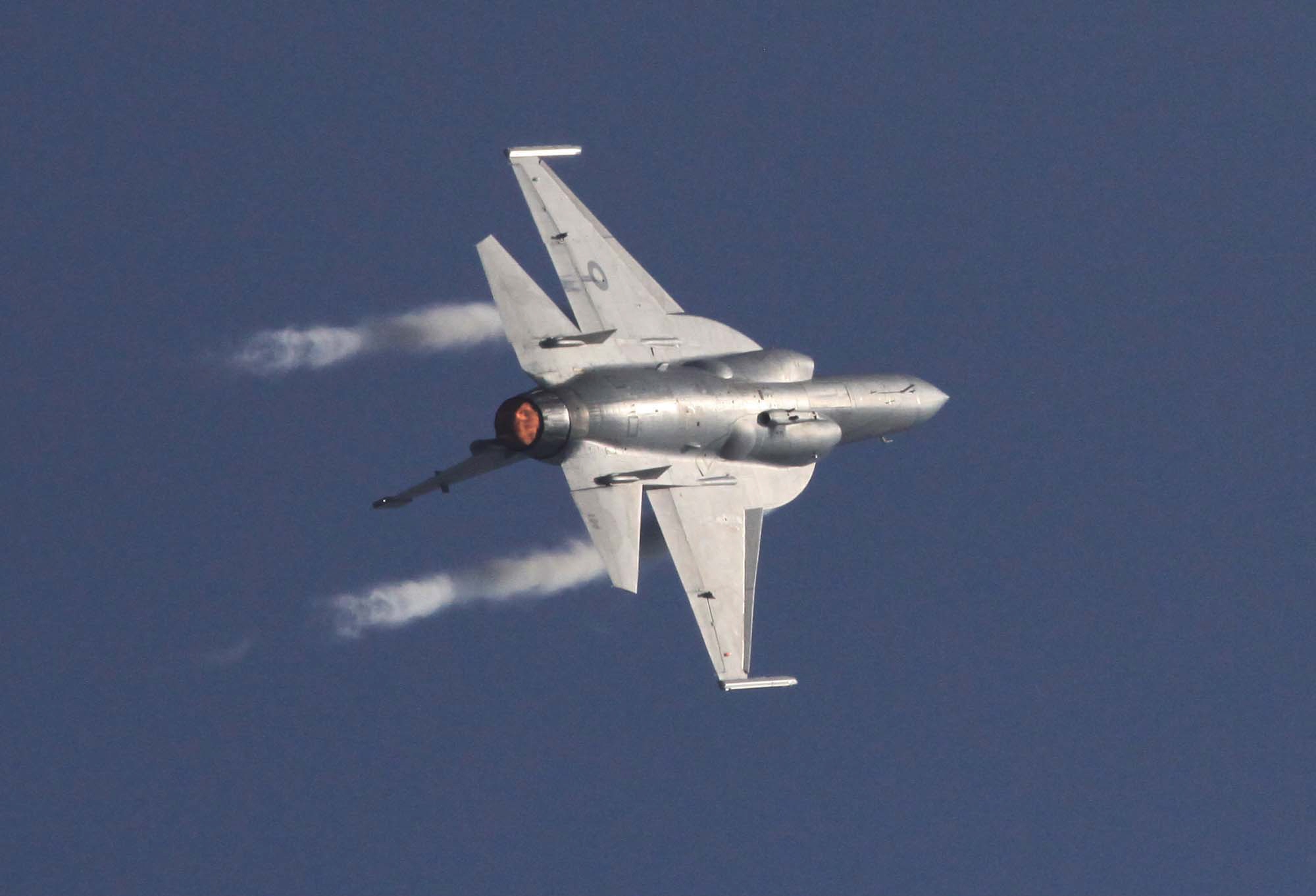 ---
ISLAMABAD/ BANNU:



The military claimed on Tuesday that warplanes strafed hideouts of militants in different areas of the North Waziristan tribal region, killing at least 30 terrorists. 




Six hideouts were also destroyed in the air raids carried out in the Dattakhel, Marshikhel and Kamsham areas, the military's media wing, the Inter-Services Public Relations (ISPR), said in the latest updates on Operation Zarb-e-Azb.

Miramshah, Mirali, Boya, Degan and Dattakhel have been cleared in the operation which was started on June 15. Troops are now clearing pockets of resistance between Miramshah and Mirali in the villages of Momin Gul Ziarat, Darpakhel, Tappi, Spalga and south of the Tochi River, military officials said.

The authorities have not given any timeframe for the completion of the operation. Military officials say that giving a deadline would allow militants to plan their strategy accordingly. They, however, added that the security forces would not allow militants to return to North Waziristan once the operation was over.

Both the United States and Afghanistan have raised concerns over the effectiveness of the operation. They claim that militants belonging to the Haqqani Network had slipped out of the area before the start of the offensive. Pakistan has publicly announced that the operation would indiscriminately target all militants, including those from the Haqqani Network.

IDPs repatriation demanded

Tens of thousands of tribesmen have been displaced by the Waziristan operation. Officially, they have been designated as internally displaced persons (IDPs). A jirga of IDPs from Wazir and Dawar tribes demanded on Tuesday that the government repatriate the IDPs in the areas that have been cleared of militants.

According to the military, terrorists have been flushed out from around 80% of the agency, the jirga said, adding that the government should now repatriate the IDPs from these areas. It added that continued displacement could affect the future of 87,320 students of the agency. The jirga, however, clarified that the local tribes have no objection to the continued presence of army troops in the agency.

Published in The Express Tribune, August 6th, 2014.