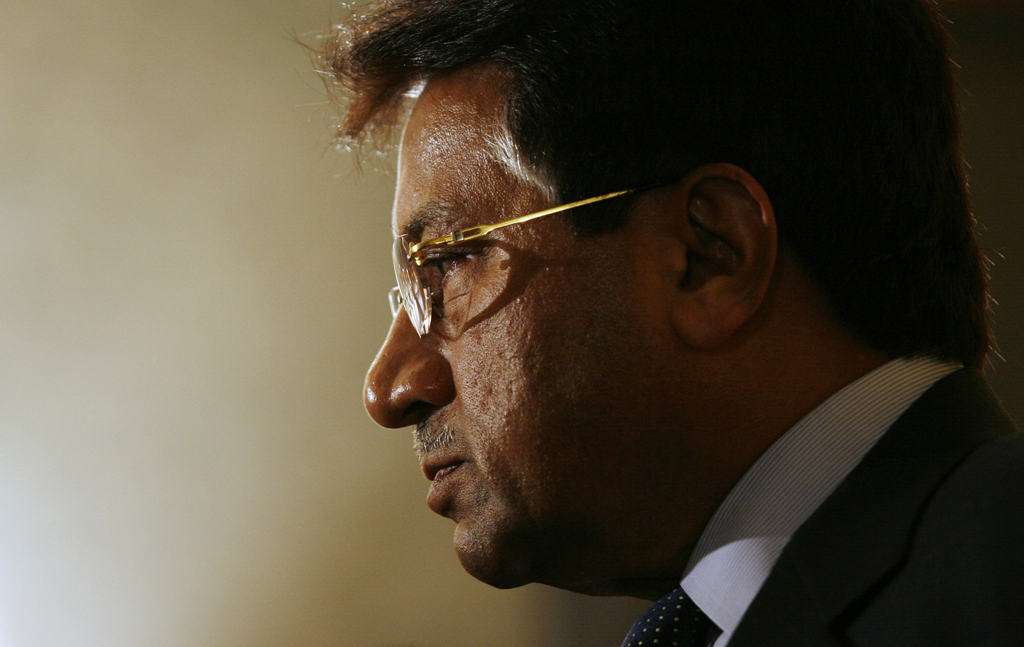 ---
ISLAMABAD: A special court constituted to try former military ruler General Pervez Musharraf for high treason has declined a request by his legal team to adjourn or shift the proceedings from Islamabad to Karachi.

The three-judge tribunal, led by Justice Faisal Arab, was hearing the plea filed by Farogh Nasim, one of Musharraf's leading attorneys, who had requested the court to transfer the proceedings to Karachi, citing the political crisis brewing in the country in the wake of the upcoming opposition marches.

Choosing to postpone the hearing by a day without paying any heed to Nasim's request, the court summoned Maqsoodul Hassan, a key member of the Federal Investigation Agency's (FIA) investigation team, for cross-examination.

During the hearing both prosecution and defence lawyers briefly wrangled over summoning witnesses.

Public prosecutor Akram Sheikh extended his favour to the defence team to summon Khalid Qureshi, FIA's lead investigator in the case.

However, the prosecutor said that there was no relevance to summon Hussain Asghar, another member of the investigation team for cross examination.  Advancing his argument, Nasim said that the defence team had the right to summon any witness.

During Tuesday's hearing, the defence counsel asked the court to order transcripts of Musharraf's speech on November 3, 2007.

Backing the defence team's request, Sheikh said that his team would file an application to obtain the testified copies of the record.

During the cross-examination, FIA additional director Khalid Rasool said that he acted upon directions given by the head of the investigation team. Nasim suggested that Rasool's exercise was unauthorised and he had served as a mere post office.

Published in The Express Tribune, August 6th,2014.