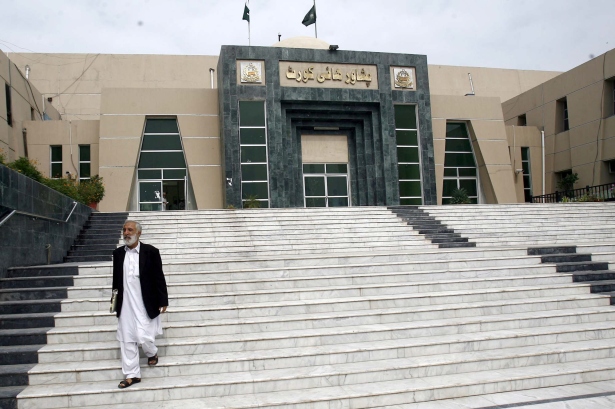 ---
PESHAWAR: The Peshawar High Court has acquitted three men accused of murdering Uzma Ayub's brother, Alam Zeb, on Monday.

Uzma Ayub, who belongs to Takhte Nusrati in Karak, was kidnapped allegedly by 13 men in October 2010 and kept in their custody for 11 months. According to an FIR registered by Uzma's mother, Bilqisam Jana, at Takhte Nusrati police station – and her own testimony in front of the court on October 13, 2011 – her abductors repeatedly gang raped her. Uzma was pregnant when she returned home in September 2011 and maintains that her daughter Zeba's father is one of the 13 men.

It was during her trial that her brother Alam Zeb was gunned down in Karak while escorting Uzma to a hearing on December 9, 2011. On November 11, 2013, anti-terrorism court judge Anwer Hussain sentenced three of the accused men, Ibrahim Shah, Rahat Shah and Wahid Ahmad, to life in prison, while acquitting ASI Hakim Shah and Javed Shah.

On Tuesday, a two-judge bench of Justice Ikramullah Khan and Justice Musarrat Hilali acquitted three of the men who were convicted for life and upheld the lower court's decision acquitting the two other accused.

Sahibzada Asadullah, counsel for the accused, said his clients were charged because of mala fide intentions of certain police high-ups. He added that the witnesses who recorded their statements were not present at the time of the killing. Similarly, no empty shells were recovered from the scene and there has been no confession from the accused, Asadullah added.

After hearing arguments from both sides, the division bench acquitted the accused.

The court had earlier taken suo motu notice of Uzma Ayub's case and had directed an anti-terrorism court to conduct the trial. While all 13 of the accused were acquitted by anti-terrorism judge Syed Asghar Ali Shah on February 1, 2013 in Uzma's case, the decision has been challenged in Peshawar High Court and is pending.

The anti-terrorism court's order was issued after the charges against the men could not be proven. The accused included an SHO, a sub-inspector, an assistant sub-inspector and an army official.

The men denied the charges and said the accusations against them were vindication for arresting Uzma's brother who was wanted in six different cases. In addition to Uzma's inconclusive polygraph test, DNA tests were also conducted to determine the parentage of the infant. The tests revealed Uzma was Zeba's mother, however, they also cleared all the 13 accused.

Published in The Express Tribune, August 6th,2014.
COMMENTS
Comments are moderated and generally will be posted if they are on-topic and not abusive.
For more information, please see our Comments FAQ