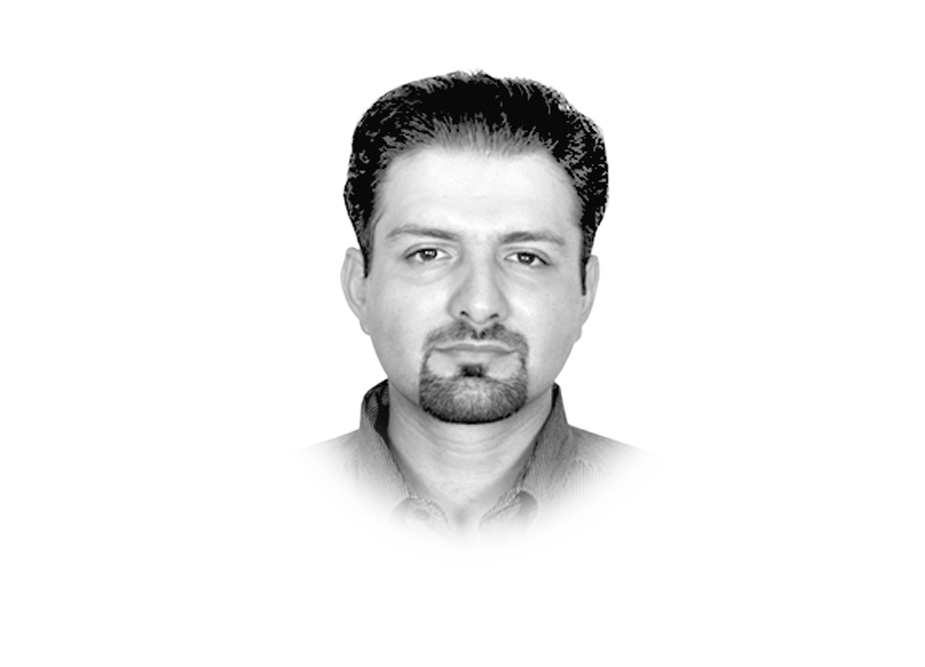 ---
Zahid F Ebrahim, in his article of August 4 titled, "Ten truths about electoral rigging", published in The Express Tribune, presented a very biased view on the topic. The Election Commission of Pakistan (ECP) should have stepped in to allay doubts of any election rigging, but with this article, it seems that the neutrality that was needed to conduct a free and fair election was never there to begin with. It seems that this was the mindset from the start: to appease the powers that be, instead of giving Pakistanis even a semblance of a free and fair election.

I truly respect Mr Ebrahim and his father. I believe Mr Fakhruddin G Ebrahim is an honest person, but his appointment, especially considering his age, probably was the factor that failed Pakistan. This job required a commander, who would whip, snap and beat the life out of anyone who so much as stumbled in performing his duties to conduct transparent elections. I do not challenge the former chief election commissioner's honesty or integrity on a personal level. I am aware that he, along with his family, have sacrificed a lot this past year — but I would like to raise some concerns here.

The ECP was given a mandate to conduct free and fair elections. This means an election that was 100 per cent fair. For Mr Ebrahim to argue that 73 per cent cases have been dismissed by election tribunals in 14 months, and that this is a better performance than what was witnessed in previous elections, does not make sense. He is content to see 73 per cent of the election delivered fairly, not 100 per cent.

Mr Ebrahim does not mention the fiasco of the magnetic ink in his article. The magnetic ink was supposed to be the holy grail, the primary check that would have ensured a transparent electoral process, but somewhere along the way, NADRA and the ECP lost their way and seemingly chose ink stamp pads. Yet, he is convinced that a free and fair election took place.

Mr Ebrahim also does not mention that the cost of scrutiny of papers was exorbitantly high. It served as a deterrent for candidates wanting to pursue full scrutiny for fear that it may cost them millions. A transparent ECP could have chosen to selectively waive the scrutiny fee, especially in cases where there might be genuine suspicion of rigging having taken place, even if just to allay public doubts regarding rigging allegations and to display that the ECP wants free and fair elections. The public perception is that the fee is there to hide NADRA's flaws. Those who could afford to do so, dug deep into their pockets to pay the exorbitant fees and each case eventually exposed the magnetic ink flaw.

Then, Mr Ebrahim does not mention the issues of missing presiding officers, missing ballot boxes, missing stamps or even ballot papers that were found in various garbage dumps across Karachi. This happened in broad daylight and Karachiites were a witness to this. Re-polling was even called at the Hampton School Polling Station where Mr Ebrahim and his father voted. Not even a fleeting mention in the article shedding some doubts on what happened in Karachi?

Mr Ebrahim also failed to mention that the arguments presented by the PTI are mostly against returning officers having fudged results and doctored votes. It has not talked about the appointment of tribunal judges. There was not even a slight acknowledgment of the 'typo' error in Nawaz Sharif's constituency in Mr Ebrahim's article.

There was also no mention of the reasons behind the tribunals withholding cases of the four famous seats where the PTI has alleged rigging. Stay orders have been issued to slow proceedings. Inevitably, there will be suspicion as to who is involved behind this delay and this will fall on the ECP, the tribunals and the government for deliberately delaying these cases for fear that this may result in opening of a Pandora's box.

Mr Ebrahim forgot to mention the reasons behind Imran Khan challenging the results of only four seats. These four seats represent just a drop in the ocean. It does not mean that rigging was not more widespread. The intention behind this was to show that the PTI only wanted to identify flaws in the system and fix them so that transparent elections can be held in the future. Exposing rigging in these four constituencies would not have made Imran Khan the prime minister. Yet, no one wanted to touch these seats, as it was feared that it would expose more widespread rigging. In my opinion, the ECP should have delivered a 'perceivable' free and fair election to the people of Pakistan. Having failed to do so, fingers will always be pointed towards it. How an electoral system works in totality defines whether it has the ability to deliver transparent elections.

Mr Ebrahim has chosen to attack a party that has used all avenues to fix this system: the ECP, tribunals, courts and parliament, but all of them failed to do their duty. The PTI has now just upped the ante to the dislike of many who are comfortable with this so-called free and fair voting process. Reforming the electoral system has been the PTI's goal from day one. If the electoral system is not fixed now, the next elections will be held in exactly the same manner. One day, I hope we could have a genuinely free and fair election, which seems like a distant dream right now, considering that even people of the calibre of Justice (retd) Fakhruddin G Ebrahim can flounder. Hence, there is no option but for the Azadi March to go forth for the sake of Pakistan's 'azadi'.

Published in The Express Tribune, August 6th, 2014.

Like Opinion & Editorial on Facebook, follow @ETOpEd on Twitter to receive all updates on all our daily pieces.