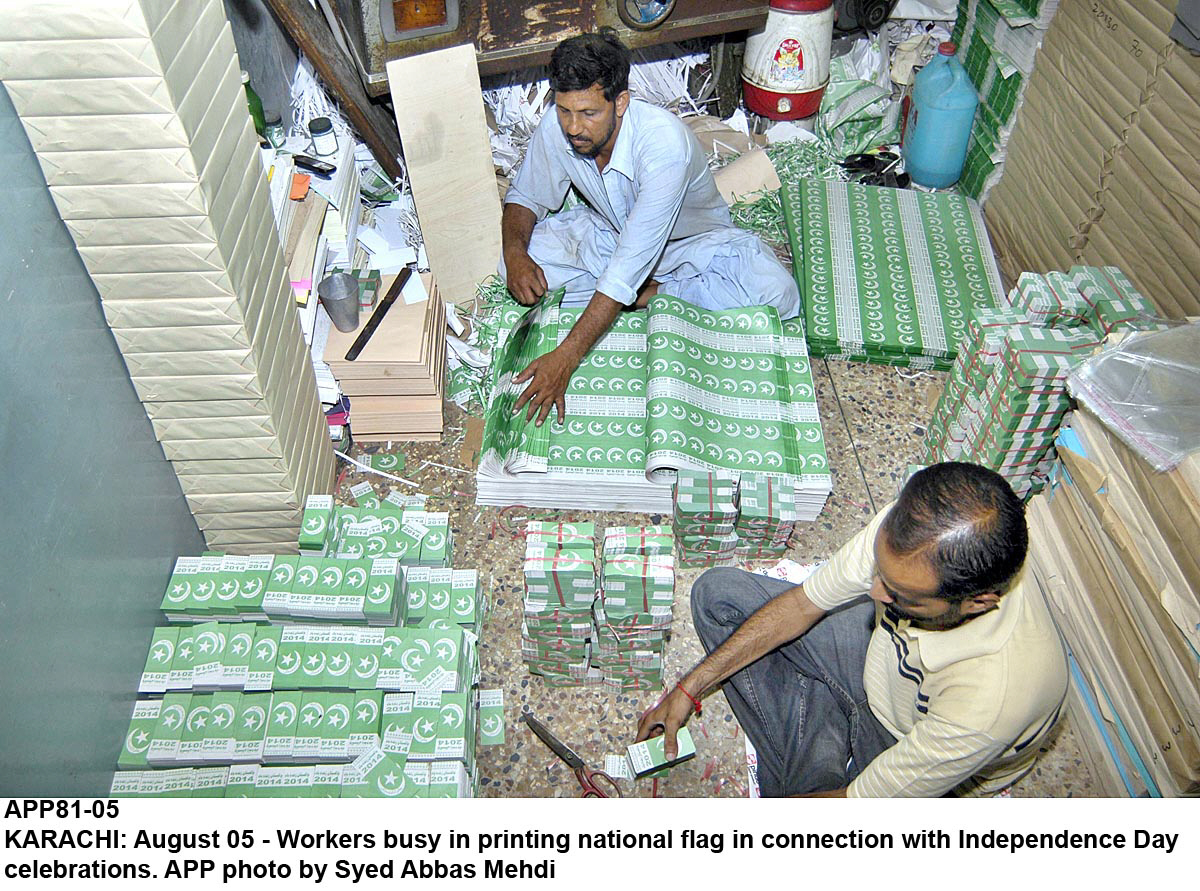 ---
ISLAMABAD:



Vendors operating in the federal capital are looking forward to making money as residents begin buying flags and fireworks, among several other things, to celebrate Independence Day next week.




Vendors selling flags in Saddar, Rawalpindi stated that the sale of flags and fireworks peaks as soon as August starts. Idrees, who works at a flag store, that prices of flags rise as August 14 draws near, hence locals flock to buy them as early as possible to avoid paying excess.

"The prices increase by at least Rs5 every day till August 14," confessed Idrees, adding that as the date approaches, larger flags are sold for up to Rs10,000.

Regarding the sale of fireworks and crackers, vendors in Rawalpindi remarked that despite the restriction on the sale and use of fireworks and crackers, the items are widely sold and used to celebrate the occasion.

Furqan, who owns a stall selling kites and crackers in a market in Westridge, Rawalpindi, stated that locals do not pay heed to the warnings and indulge in these activities.

Published in The Express Tribune, August 6th,2014.