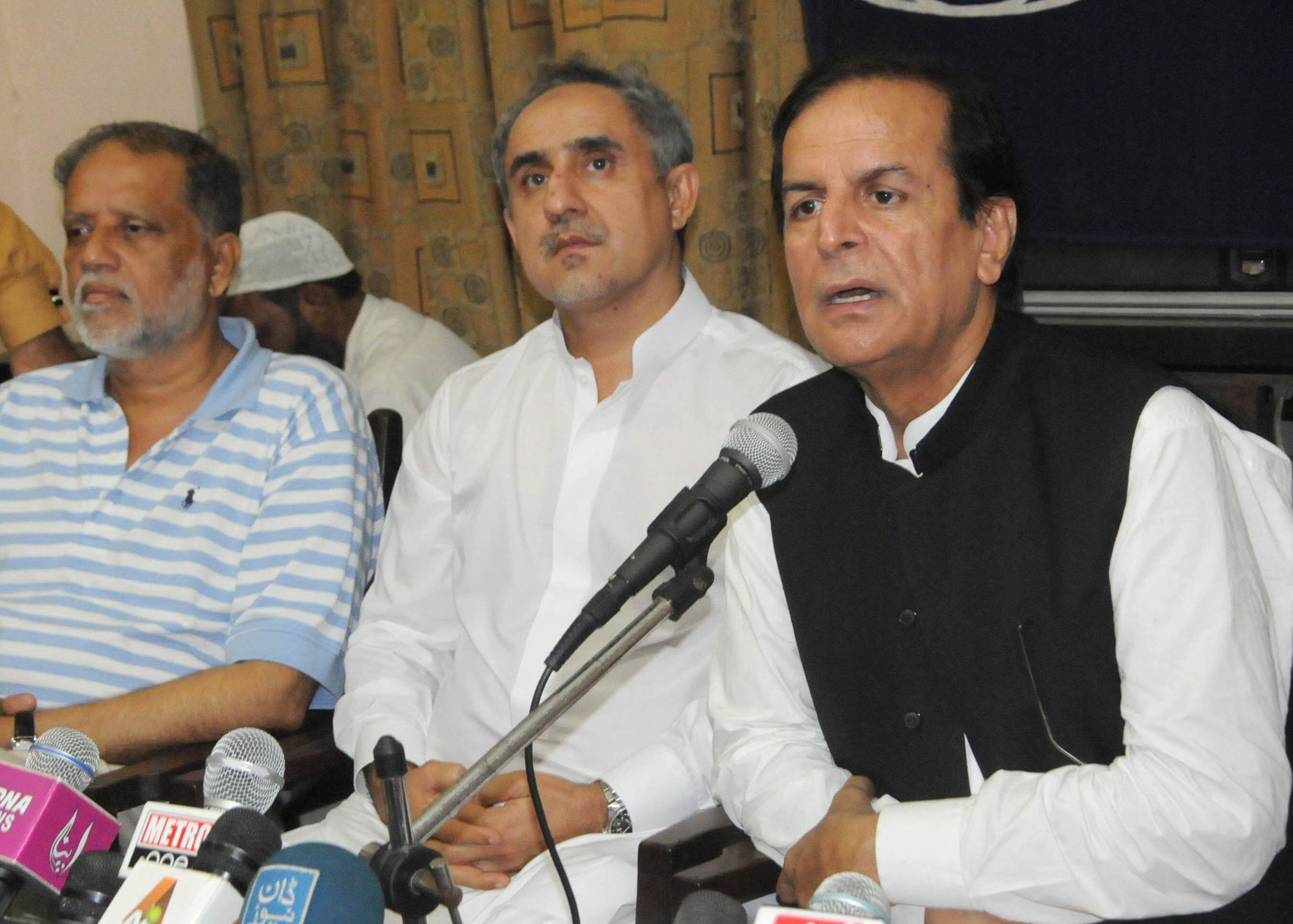 ---
SIALKOT: The private aircraft of Pakistan Tehreek-e-Insaf (PTI) president Makhdoom Javed Hashmi was not allowed to land at Sialkot International Airport on Tuesday, Express News reported.

The PTI president was headed to Sialkot to address a PTI workers convention but despite efforts to land at the airport, his plane was not permitted.

The airport administration said Hashmi's plane was not allowed to land owing to unfavourable weather conditions. PTI workers protested against this action.

Hashmi then diverted his plane to Islamabad. Upon arriving in Islamabad, the PTI president said he was at a loss to explain why the government is taking such adverse actions against his party.

The government earlier announced that Article 245 of the Constitution be implemented in Islamabad in what is believed to be a move to obstruct PTI chief Imran Khan's 'Azadi' march to Islamabad on August 14.

However, while speaking to the media outside the National Assembly today, Defence Minister Khawaja Asif said that the implementation of Article 245 in the federal capital was not related to the march on August 14.

PTI chief Imran Khan is set to lead his million-man 'Azadi' march to Islamabad on August 14.