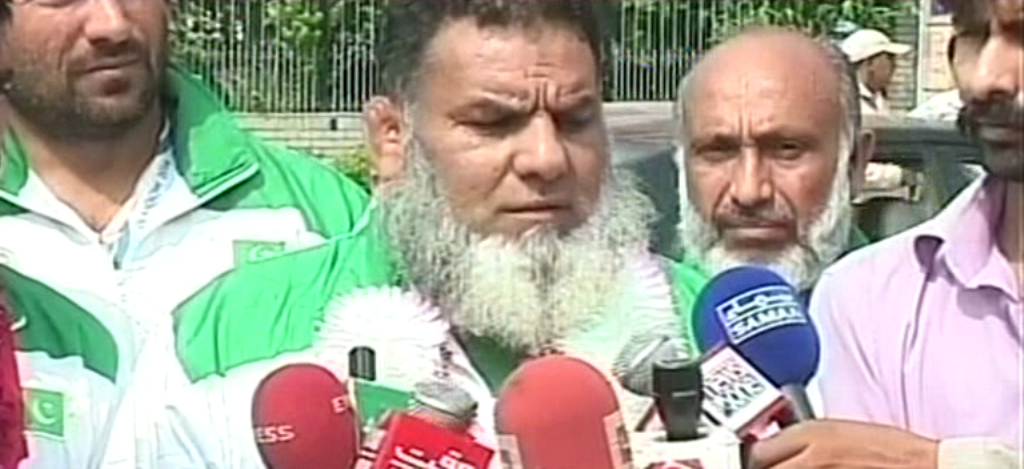 ---
ISLAMABAD: With a massive difference in the number of medals won by Pakistan and arch-rival India in the recent Commonwealth Games in Glasgow, manager of national wrestling team Muhammad Anwar complained about fewer facilities and greater rifts within the sports fraternity.

Pakistan only managed to win four medals during the entire event, while Indian athletes bagged 64 becoming the fifth best team of the Games. Pakistan, on the other hand, was ranked 23rd out of 71 nations that participated in the international competition.

On his arrival in Islamabad on Tuesday, Anwar said his players worked very hard to beat their competitors particularly those from the neighbouring country because of the national expectation to defeat them. However, he added, the national players don't have access to similar facilities.

"Facilities in Pakistan are next to nothing; if we get even 50% of the facilities enjoyed by players from Australia, England and India, we can win more medals on a global level," the wrestling team manager remarked.

………………………………………………………………………………………………………………………………………….

………………………………………………………………………………………………………………………………………….

When questioned about the controversy regarding the referee's decision for the boxing match (52-kg flyweight final) between Pakistan's Muhammad Waseem and Australia's Andrew Maloney, Anwar commented that Waseem deserved to receive a gold medal, adding that something definitely went wrong.

Referring to a tussle between two rival factions of Pakistan Olympic Association in relation to the international event, the manager stated that if these leaders would have not fought, then Pakistan could have won four times the number of medals it actually bagged.

"Twenty-four hours before we were due to leave for Scotland, we did not even know whether we were going or not," the manager said.

Thanking the Pakistan Sports Board for its support, he told the media that it was because of them that the 62-member Pakistani contingent was able to reach the Commonwealth Games in Glasgow.

Referring to the fact that the month of Ramazan was included in the 1.5-month training period, the manager remarked that they only had 15 days of training and even then they were successful in receiving medals.