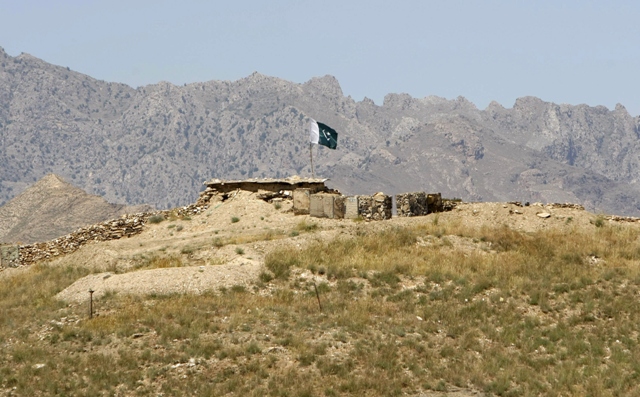 ---
ISLAMABAD: Afghanistan on Monday summoned Pakistan's top envoy to lodge protest over a series of alleged violations along the Durand Line - the long porous border between the two countries. 

"The ambassador was told that Afghanistan has documents that prove Pakistani government has not abided by its commitment to fight terrorism," the Afghan Foreign Ministry spokesperson Ahmad Shakib Mustaghni said.

During the weekly press briefing, Mustaghni alleged that "Pakistan was in clear violation of all existing bilateral agreements, international laws and principles and the spirit of good-neighborly relations."

He accused Pakistan of plotting a major attack by Taliban militants in Hesarak district of eastern Nangarhar province.

The spokesperson also blamed Islamabad for supporting the Taliban militants by increasing the presence of its military personnel and advisers among the terrorist groups in Afghanistan. The charge was vehemently denied by Pakistan's Foreign Office spokesperson, who said that Pakistan had not posted any military advisers in Afghanistan.

Despite the Afghan onslaught of criticism, Pakistan has also repeatedly denied that it is the architect of the Taliban enterprise in Kabul. The latest volley of accusations comes 48 hours after Afghan Taliban claimed responsibility for the attacks on Hesarak.

Earlier, Afghanistan's National Security Council presided over by President Hamid Karzai described the alleged cross border shelling by Pakistani forces as a clear violation of its territorial integrity.

The Afghan spokesman also rejected Pakistan's remarks that militants use Afghan territory for attacks on its soil.

Both sides frequently exchange barbs over border violations, most recently Pakistan summoned Kabul's top envoy to raise its concerns over the issue.

Published in The Express Tribune, August 5th,2014.
COMMENTS (6)
Comments are moderated and generally will be posted if they are on-topic and not abusive.
For more information, please see our Comments FAQ