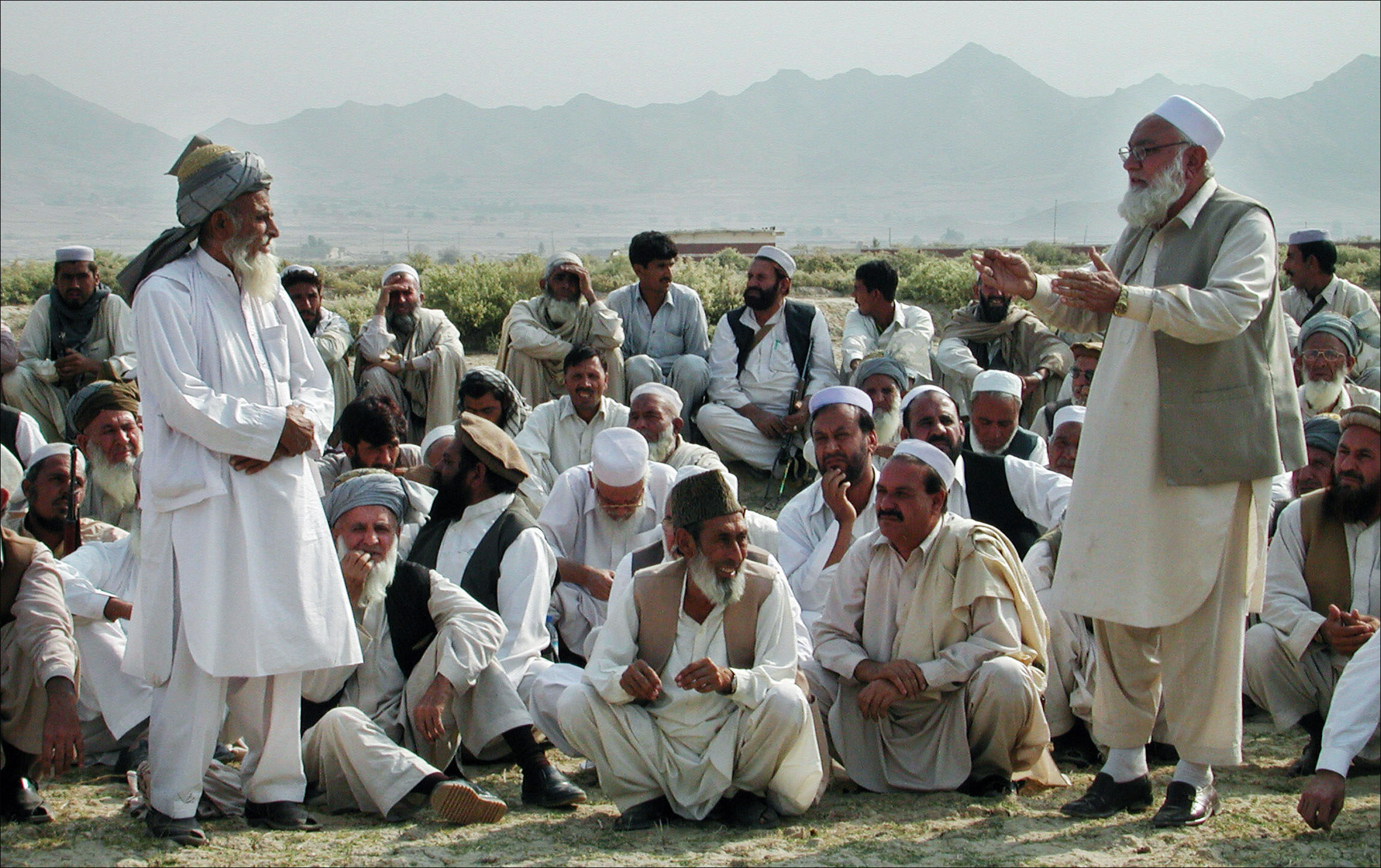 ---
PESHAWAR: We want a Naya Waziristan, demanded tribal elders of the Waziristan Qaumi Jirga.

At a news conference at Peshawar Press Club with Khyber-Pakhtunkhwa (K-P) Assembly Speaker Asad Qaisar on Monday, the elders thanked their fellow countrymen for their support. They also asked the federal government to take urgent steps for the return and rehabilitation of North Waziristan's displaced families.

However, said Rehmatullah Dawar, a member of the jirga, "We were hurt by the controversial statements of Sindhi nationalists, Sindh Chief Minister Qaim Ali Shah and MQM leaders regarding [the internally displaced persons from] North Waziristan."




Dawar stated, "We are not terrorists but loyal citizens of this country and can stay anywhere within the country.

"The FATA Disaster Management Authority is a failed organisation which is harassing IDPs over small issues," said Dawar.

"We demand the government establish a Naya Waziristan." Schools, colleges, universities and health centres should be set up to offset the negative impact of militancy and wars, added the member of the jirga.

Dawar claimed the real size of North Waziristan's population is 2 million not 400,000 of which 1.2 million have been affected by the operation. The war has to be stopped now, he added.

The jirga elders asked the Centre to declare North Waziristan Agency as "calamity hit" and take emergency steps for the return and rehabilitation of IDPs.

At the news conference, Qaisar said both K-P and Fata are passing through a sensitive time in history. K-P has to shoulder the burden of supporting 3 million IDPs, said Qaiser.

"Peace in Fata is need for peace in the entire country," he added, "So urgent steps should be taken to that end."

Elder of both Wazir and Dawar tribes, Malik Jalal Manzar Khel, Malik Gul Naeem Wazir, Malik Abdul Ghafar Wazir, Maulana Khalid Ahmad Dawar, Akbar Dawar and Abdul Malik Wazir were present on the occasion.

Published in The Express Tribune, August 5th,2014.