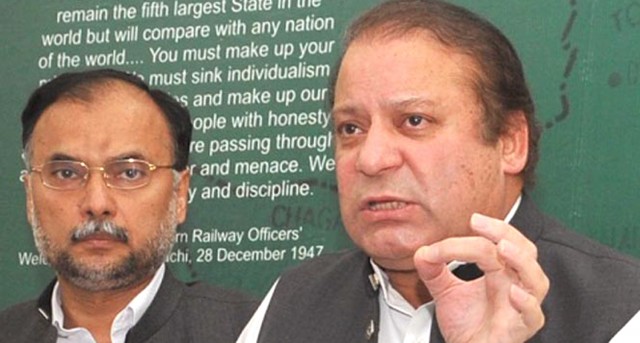 ---
ISLAMABAD: The incumbent Pakistan Muslim League-Nawaz (PML-N) government had vowed to improve power generation and reduce distribution losses. While a meeting on Monday reviewed the first part of that promise, poring over progress from the Pakistan-China Joint Commission on energy projects, moves the address the latter were also taken.

Chaired by Prime Minister Nawaz Sharif at the PM House in Islamabad on Monday, the meeting also reviewed progress on the early harvest project.

Nawaz directed that upgradation of the transmission and distribution systems should be sped up so that the additional power from new and ongoing generation systems can be distributed smoothly, and with fewer line losses.

"No laxity would be tolerated on the part of the project teams working on the upgradation of power transmission and the distribution system. We aim at providing electricity to the masses," Nawaz said.

To ensure that timelines are met for the energy projects, the premier said that he would personally monitor the progress of these projects.

The prime minister said "we are focused on resolving problems of the country and we are on the right track."

"Those involved in negative politics want to create problems for Pakistan rather than solving them," Nawaz added.

Attendees at the meeting were Minister for Water and Power Khawaja Muhammad Asif, Minister for Finance Ishaq Dar, Chief Minister Punjab Shahbaz Sharif, Minister for Planning Ahsan Iqbal, Special Minister to the Prime Minister Tariq Fatemi, Minister for Railways Khawaja Saad Rafique, Special Assistant to the Prime Minister Musadik Malik and other senior officers.
COMMENTS (3)
Comments are moderated and generally will be posted if they are on-topic and not abusive.
For more information, please see our Comments FAQ