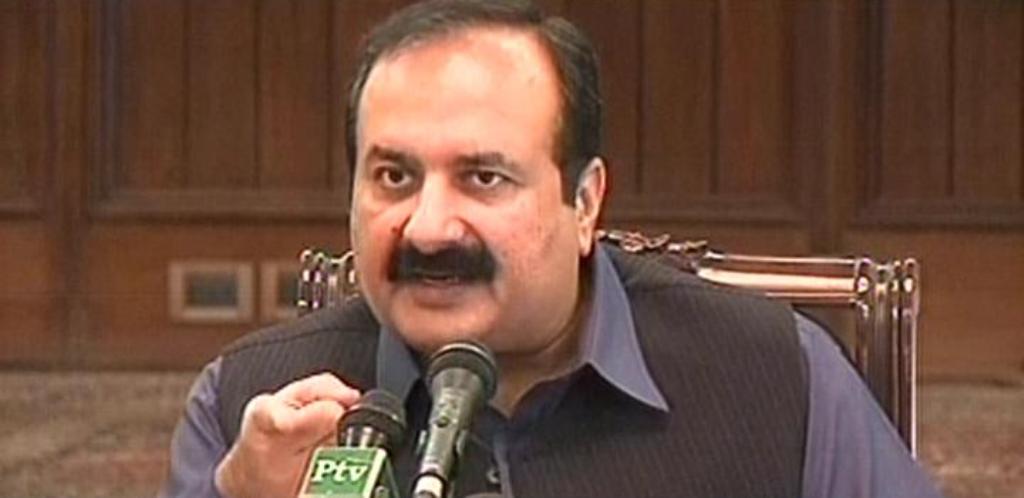 ---
LAHORE/ KARACHI: The government is building a case against Pakistan Awami Tehreek (PAT) chief Tahirul Qadri for treason and money laundering, stated Punjab Law Minister Rana Mashhood on Monday, Express News reported.

Mashood said that the government is likely to take action within the next three days.

Speaking to the media at the Hockey Stadium in Lahore, the Punjab law minister remarked that Qadri is the only politicians in the country who does not have any representation in the national as well as provincial assemblies.

Critisising the PAT chief, the provincial law minister questioned how someone who has no parliamentary representation can claim to be the representative of the citizens and conspire to topple a democratic system.

He also alleged that the PAT chief travels in bullet-proof cars which are worth millions of rupees and paid for with taxpayers money.

Mashhood further claimed that Qadri advised his supporters to take the lives of 15 policemen to avenge the deaths of 15 party workers.

The Punjab law minister further said that the public should decide the state of Qadri's mental condition.

Ousting govt not democratic

Jamiat Ulema-e-Islam-Fazl (JUI-F) Central Secretary General Maulana Abdul Ghafoor Haideri said on Monday that if there is ever a revolution in the country, it will be led by the army, not Pakistan Awami Tehreek (PAT) chief Dr Tahirul Qadri or Pakistan Tehreek-e-Insaaf (PTI) chief Imran Khan.

Criticising Imran and Qadri for their statements against the government, Haideri told the media in Karachi that if the party chiefs believe in democracy and the constitution, they should use constitutional methods to achieve their goals.





Express News screengrab of Maulana Abdul Ghafoor Haideri speaking to media in Karachi.


In response to Qadri's claim that the current government would not remain in power beyond August, Haideri said "considering ousting the current government is not a democratic way of thinking."

Implicitly speaking about Imran's allegations of rigging in the May 11, 2013 elections, Haideri stated that Imran should wait for four years to run in elections again.

"You can only rule the country through an election," he stated.