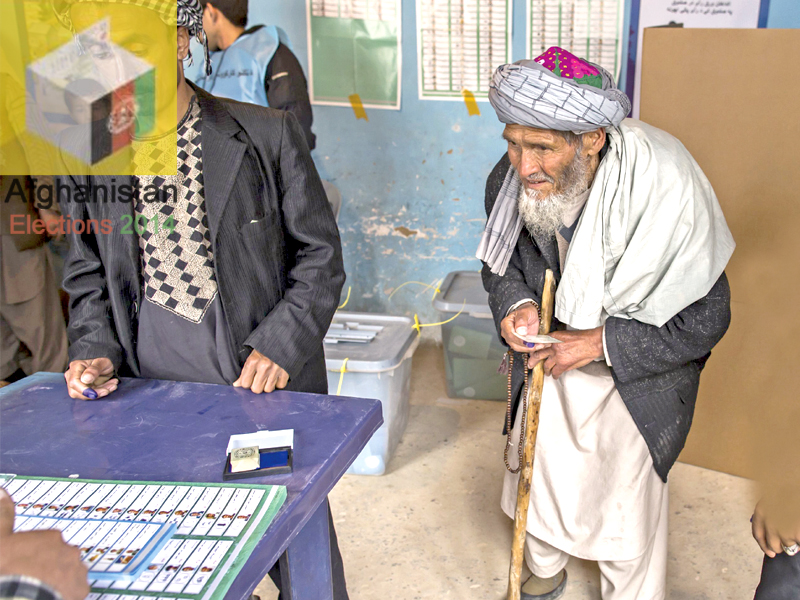 ---
ISLAMABAD: Hizb-e-Islami Afghanistan (HIA), led by Engineer Gulbuddin Hekmatyar, is involved in intense negotiations with Dr Ashraf Ghani Ahmadzai and Dr Abdullah Abdullah to "explore options for future cooperation that also include possibility of joining the new government," a party leader said on Sunday.

The development is seen significant for Afghanistan's future political setup as Hizb-e-Islami is now seeking enhanced political role in the post-Nato Afghanistan.

HIA had not taken part in the two previous presidential elections in 2004 and 2009 because of the presence of foreign troops. However it took part in the April 5 elections even in the presence of the foreign forces to seek political role in the future.

The party had supported presidential candidate Qutbuddin Hilal in the first round of Presidential elections; however it boycotted the second round of polls in June on the plea that the two leading candidates were against their programmes and principles.

Series of negotiations were held with both presidential candidates for "future cooperation and possible joining the new government," a party leader told The Express Tribune on Sunday.

"We have not yet reached at any agreement and have exchanged conditions and letters. More talks will be held in Kabul this month," the HIA leader said while requesting not to be identified.

When asked about the conditions laid out by the party, he said the party wants all foreign troops should leave, the new leader should not sign the controversial security pact with the US and Islamic system should be enforced in Afghanistan.

Dr Ghairat Baheer, chief of the HIA's powerful political affairs, led the party's teams in talks with Dr Ghani and Dr Abdullah.

The leader said the party has "some understanding with Ashraf Ghani, who had also sought Hizb-e-Islami active role in the new setup."

The HIA's quest for political role will further isolate the Taliban who have rejected the elections and have not yet indicated to enter into intra-Afghan dialogue. The Taliban have held series of talks with US, which resulted into the exchange of five Guantanamo inmates with lone American soldier.

Hizb-e-Islami's political role could also pave the way for the much anticipated reconciliation process at a time when the Nato troops are finalizing exit strategy. Nato will end combat mission this year and the US will keep some troops until 2016 if the new Afghan president signs the Bilateral Security Agreement.

Afghans had widely hailed Hekmatyar's decision when he had first instructed his followers in Afghanistan in January to vote in the Presidential and provincial councils' elections in April.

At present dozens of the party's former members are part of Karzai's government and members of the parliament but the leadership has never owned them publicly.