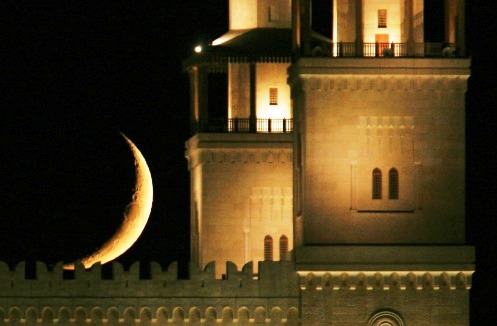 ---
ISLAMABAD: The poor and underprivileged residents of Islamabad worry that with the end of Ramazan, the charity and goodwill of the well-to-do folk will end as well.

A number of people and social-welfare organisations arrange free iftars for those cannot afford them.

Saleem, a 12-year-old boy who washes cars in Sector F-11, said he was regularly provided food by generous people during Ramazan. But hailing from a broken home, he said his step-mother does not provide for him and he has to feed himself with his own earnings. "It was much easier to find food in Ramazan as everyone was in a giving mood," he said, adding that he is worried once more about how he will afford his one meal a day.

While speaking to The Express Tribune, Rameez Mumtaz, CEO of Green Volunteers, an NGO, said everyone goes back to their normal routine after Ramazan but the problems of the needy do not end. "Such efforts to feed the poor should continue even after Ramazan. Everyone should try to do such work at least once a month," he said.

Mumtaz said he plans on commencing the second phase of his campaign for the internally displaced persons and other deserving people from the end of this month. He said it was easier to work in Ramazan as everyone is in a mood to uphold the spirit of the month by performing charitable acts

According to Syed Suhaib Ali Shah, a worker of the Pakistan Tehreek-e-Insaf, there is a lot of poverty in Pakistan which is highlighted and dealt with in Ramazan. However, Shah said people help others but often forget that the needy do not live for just one month but need help all year round. "Hence, more efforts should be put in to cater to needs of the poor and deserving members of our society", he added.

Published in The Express Tribune, August 4th,2014.
COMMENTS
Comments are moderated and generally will be posted if they are on-topic and not abusive.
For more information, please see our Comments FAQ