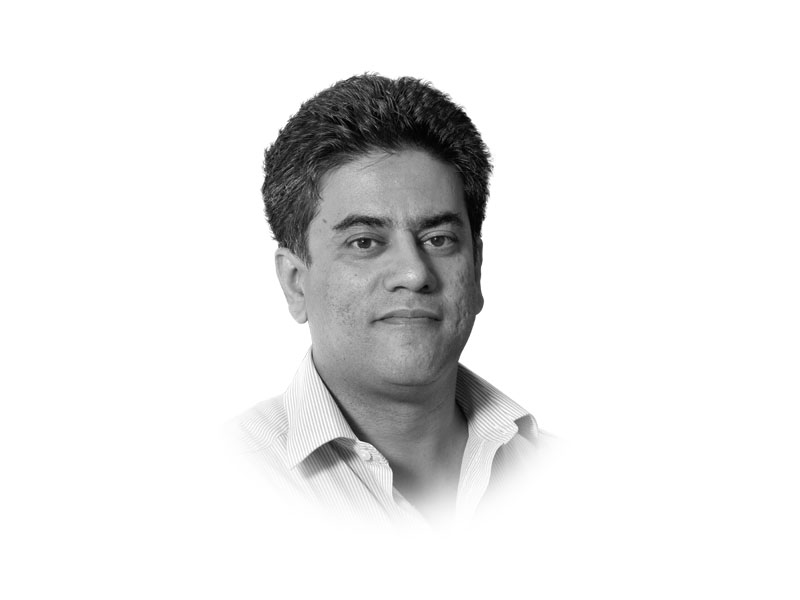 ---
As a country, the only areas we make headway are in things that put us to shame. In many ways our story is that of one step forward two steps back. While countries around us are making strides in terms of human development, we are making strides in the other direction.

Another issue is that we are selective in our outrage. We are angry on some things but passive on others. It seems that we have double standards if not more. When we should be angry we remain silent. When we should take note, we look the other way.

A most worrisome development in recent months has been the rise in violence against women in Balochistan. Last month, two men on a motorcycle sprayed acid using syringes on two teenage girls who were returning from a market in Mastung town, 40 kilometres from Quetta.

The day before, four women aged between 18 and 50 had suffered the same fate in Quetta, in the market area of Sariab. They were partially burned.

It was the shawls that they were wearing which saved them from more severe burns especially on their faces. The issue is that of women appearing in public. The recent attacks have forced women indoors in a society that is already very conservative.

That is not all. Schools where girls are educated have been threatened by obscure groups. Parents have been told to not send their daughters to school. Men have been advised not to allow their womenfolk to go to markets. How can we progress as a nation if we keep half of our population indoors?

In all this, one wonders what the government is doing. Why can't the police catch those who are committing these crimes. Conventional wisdom tells us that the police can track down the attackers if pushed to do so. But everything in our country is sacrificed at the altar of national interest and security. That is also why we cannot trace those responsible for attacks on Shias in Balochistan. As a state, we seem to be working against ourselves.

Violence continues to grow in our country. The proliferation of arms and ammunition is one reason. Another is the fact that the culprits go scot free.

Our leaders live in some sort of prolonged stupor that does not allow them to take action when it is most needed. The chief minister of Sindh is possibly the best example of this. His stupor has entered its eighth year.

So far he has not even taken action against Yusuf Abro, the police officer whose son attacked and killed 18 year old Suleiman Lashari this year. Young Abro had his father's guards with him but no action yet. Possibly because Abro comes from Nawabshah, a place from where other luminaries also reside.

Abro's incident is not an isolated one. Not only the use of force and arms by young people which is shocking. But the fact that it seems he too will get away.

This was fourth such recent incident in Karachi when someone was killed in a gun fight between teenagers over a petty issue. In December, 2013, the step-son of a former governor of Balochistan was arrested over the charges of killing of the guard of a cinema. Also in 2013, 17-year-old Hamza Ahmed, was shot dead allegedly by the guard of a student, Shoaib. The guard has not been arrested.

In December, 2012, Shahzeb Khan was killed in Karachi. His murderer remains unpunished and seems not the least repentant. Possible he too will go scot free as did Shan Khusro in Lahore, the son of Additional Federal Secretary Khusro Pervez, who admitted to the murder of his friend Hamza Elahi in 2013 but was then let off.

Where is the anger that people otherwise show? If we can scream and shout on what is happening in Gaza, why can we not do the same for the atrocities being committed in our country? How can we let people kill others and then use the system to get away?

For one, I am tired of the way in which our rich and powerful have exploited us. What to say about the rural areas, it seems many also live in the cities in the same manner. Why aren't we angry?

Published in The Express Tribune, August 4th, 2014.

Like Opinion & Editorial on Facebook, follow @ETOpEd on Twitter to receive all updates on all our daily pieces.
COMMENTS (9)
Comments are moderated and generally will be posted if they are on-topic and not abusive.
For more information, please see our Comments FAQ