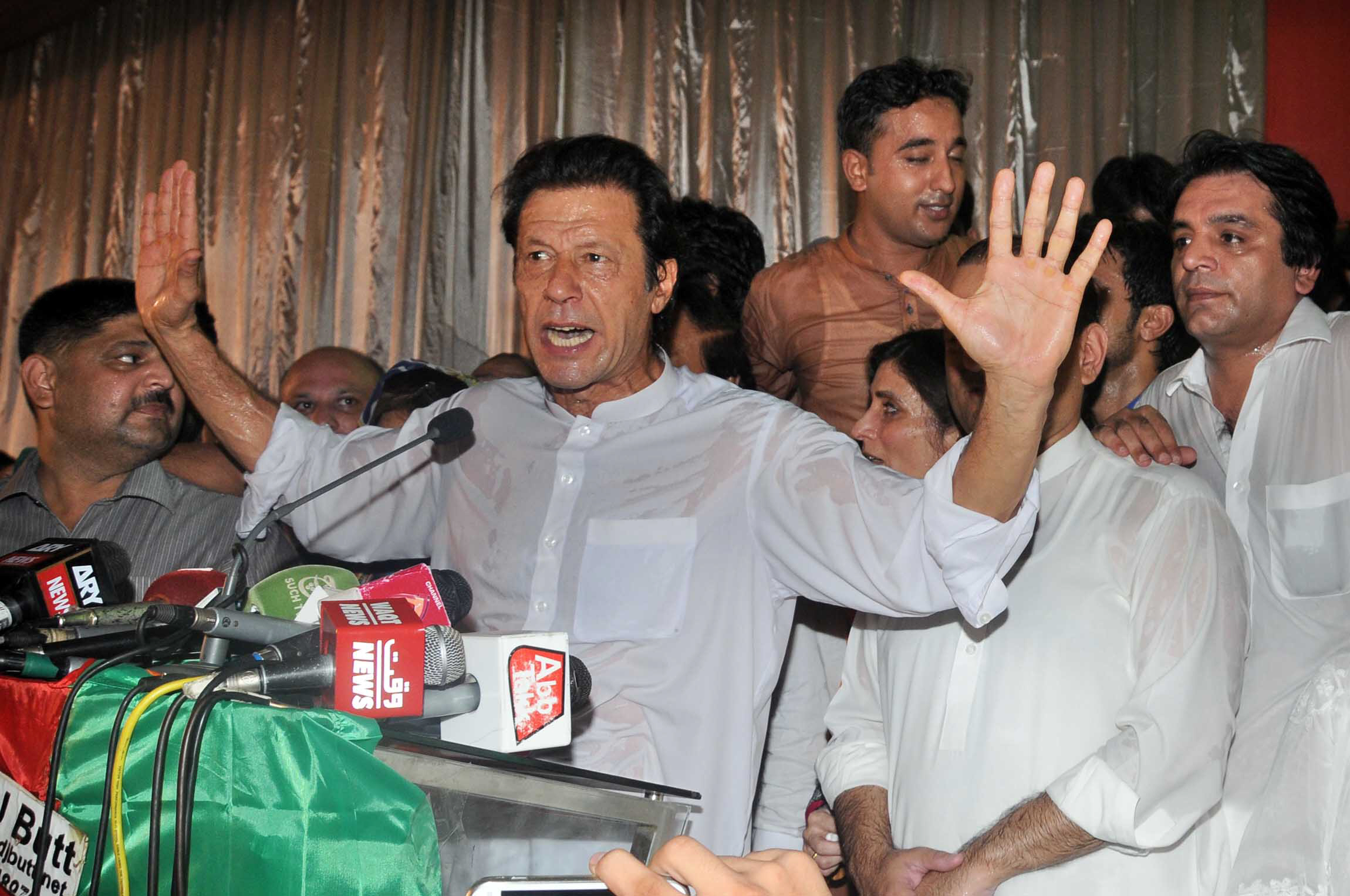 ---
LAHORE: Pakistan Tehreek-e-Insaf (PTI) chairman on Sunday assured his party supporters that his 'Azadi March' to Islamabad on August 14  will end Prime Minister Nawaz Sharif's monarchical rule, Express News reported.

Highlighting the differences between a monarchy and a democracy, Khan said that in a democracy the system is based on merit, the ruler is accountable under the law and does not spend tax money on oneself instead of the nation, contrary to the workings of the Sharif government.

While addressing his workers in Lahore, Khan clarified that he will not end his long march and return from the federal capital till the formation of a 'naya' Pakistan.

Khan went on to warn the government that if it attempted to stop his march or puts him under house arrest, he would shut down the whole country. "It is our constitutional right to protest," said Imran.

Urging party workers to step out in large numbers, Imran assured them that all security arrangements had been made for their protection.

Claiming that this is a decisive moment for Pakistan, Khan said that he will not strike a deal with the government nor will he call off his march.

The PTI chief said that upon reaching Islamabad, he would provide the government with a few options. Further, he said, re-elections would be conducted under a transparent electoral process.

Further, Khan said that he will hold a series of press conferences, the first one on August 5 to reveal the constituencies which were rigged during the general elections, a second near August 10 to reveal how the Pakistan Muslim League – Nawaz carried out the rigging and a third to name the people involved.

The PTI leadership had already slammed the door shut on negotiations with the government. Instead, the party began mobilising its supporters for the 'Azadi' march at Islamabad's D-Chowk on August 14.

On August 2, Khan met his party leaders from central Punjab, led by provincial president Ejaz Chaudhry. Together they reviewed preparations for the Azadi March and discussed the possible measures the government might take to prevent the supporters from reaching Islamabad on Independence Day.

Khan directed Chaudhry to constitute a monitoring team to oversee the preparations and the camps and keep a record of performance of office-bearers and ticket hopefuls.