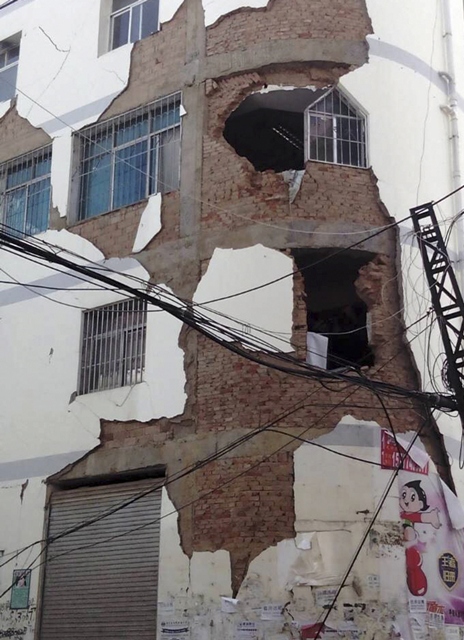 ---
BEIJING: At least 150 people were killed and dozens injured when a strong earthquake hit a mountainous region of southwest China's Yunnan province Sunday, state media said.

The quake in Qiaojia County of Zhaotong prefecture toppled buildings, leaving residents frantically searching for survivors beneath the rubble, images distributed on social media showed.

People's homes and older structures were particularly affected, Xinhua said.

"Too many buildings were damaged and we are collecting data on deaths and injuries," it quoted a local official as saying.

The United States Geological Survey had warned that "overall, the population in this region resides in structures that are highly vulnerable to earthquake shaking".

United States Geological Survey reported the quake at a magnitude of 6.1 and said it struck 11 kilometres (seven miles) northwest of the town of Wenping at a relatively shallow depth of 10 kilometres at 4:30pm local time.

Chinese state media put the magnitude at 6.5, citing the China Earthquake Networks Center.

State television reported that firefighters were rushing to the epicentre.

Southwest China lies where the Eurasian and Indian plates meet and is prone to earthquakes.

In 1974, a 6.8-quake in the same area killed more than 1,500 people.

In September 2012, 80 people were killed when twin earthquakes struck the mountainous border area of Yunnan and Guizhou.

In May 2008, an 8.0-magnitude quake rocked Sichuan, which neighbours Yunnan, killing tens of thousands of people and flattening swathes of the province.
COMMENTS
Comments are moderated and generally will be posted if they are on-topic and not abusive.
For more information, please see our Comments FAQ