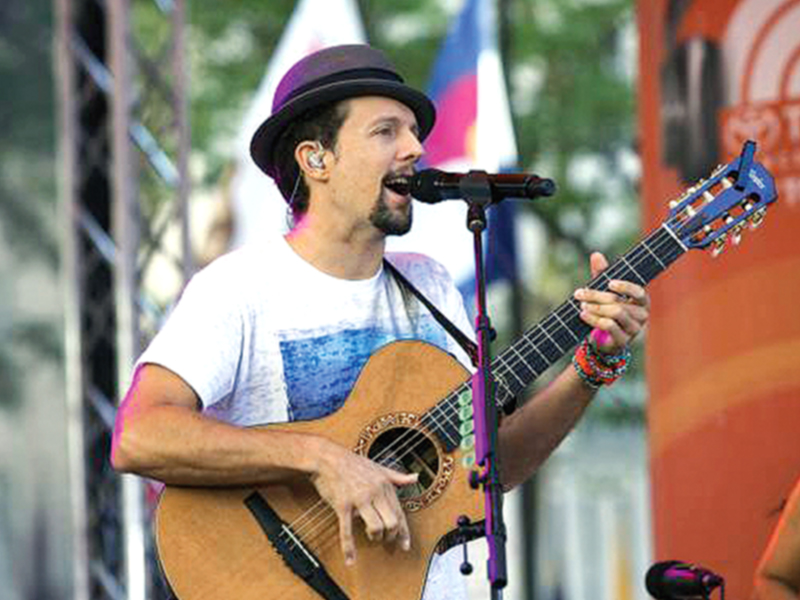 ---
NEW YORK:



Summer jobs - the very mention brings up memories of low pay, long hours and sweaty, clueless teenagers who don't really know what they're doing.




Memories like that are still vivid for some of the nation's greatest achievers. Reuters has gathered the first-job stories of successful Americans, including sports legends, business titans and media superstars.

Singer-songwriter Jason Mraz,

First summer job: Fence builder

"My dad was a fence contractor in Mechanicsville, Virginia, so my first paying gig was building fences. It involved a lot of digging holes, cleaning up construction sites and distributing lumber. It was for $5 an hour, which, at the time, was more than minimum wage."

"It was hard manual labour and I certainly would rather have been at the pool with my friends, rather than driving an hour to some muggy, mosquito-infested area to build a fence around a horse field. But I was getting paid, so I didn't mind."

"My dad was happy to have me working for him. We would just blast the stereo all day, and I would sing along to the radio or some mix tape I made. He would turn to me and say, 'I hope you pursue that, and live your dream. I would rather you do that, than this.'"

"That stuck with me, big time. That could have been my future and I could have easily taken over the family business. I still build fences sometimes - but now it's around my garden, and I do it with great pride."

Anchor-managing editor of NBC Nightly News Brian Williams

First summer job: Lawn guy

"I don't remember when 'work' started in my life. I caught on rather quickly that it was the only way to make money: to buy things, to take girls on dates and to buy a car to take girls on dates."

"My primary summer job was mowing lawns. I was the lawn guy for many of our neighbours. I mowed lawns through the intense heat of summer, through rain storms, swarms of bugs and more rain."

"I'm 55, so I don't mean for this to sound like 'tales from our grandparents' but remember, this was before anything more thirst-quenching than water, and it was before water bottles became ubiquitous."

"What did I drink from? Probably a garden hose."

"Worst of all, it was before the invention of the Walkman. Your music had to be in your head, competing with the nasty roar of a smelly one-cylinder engine muffled through a 50-cent paper filter."

"I first got my 'working papers' at age 14 and then I was off to the races. Real jobs - two of them - one as a busboy at our local pancake house, the other selling hardware at Sears. I always tried to convince people to spend the extra on a self-propelled mower, knowing there was a sweaty kid out there who would appreciate it."

Published in The Express Tribune, August 3rd, 2014.

Like Life & Style on Facebook, follow @ETLifeandStyle on Twitter for the latest in fashion, gossip and entertainment.
COMMENTS
Comments are moderated and generally will be posted if they are on-topic and not abusive.
For more information, please see our Comments FAQ