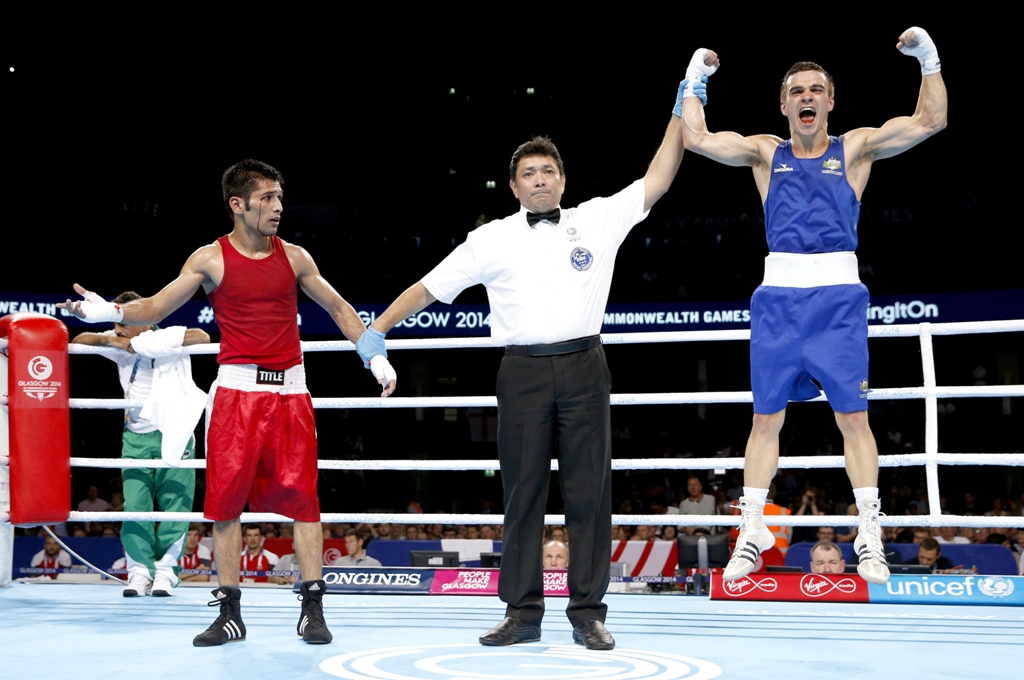 ---
GLASGOW: Pakistani boxer Muhammed Waseem lost to Australian competitor Andrew Moloney in the final bout of the boxing 52kg flyweight in the Commonwealth Games.

The national hero had the upper hand over his Australian opponent in the first two rounds, but could not keep it up in the final round, thereby losing and attaining the silver medal.

Waseem had managed to knock-out his opponent from Ghana in the semi-final round on August 1 to make it to the finals.

The silver takes Pakistan's medals tally at the games to four including three silver and one bronze.

Waseem, disappointed with loss, reacts on his Facebook page:

I'm sorry to my nation and to all my supporters. I [tried] my best, I am very disappointed with the decision. I've been waiting for four years for this moment. In the last CWG, I won a Bronze medal in India, and now after four long years when I was so close to [winning] Gold, one bad decision took it away.