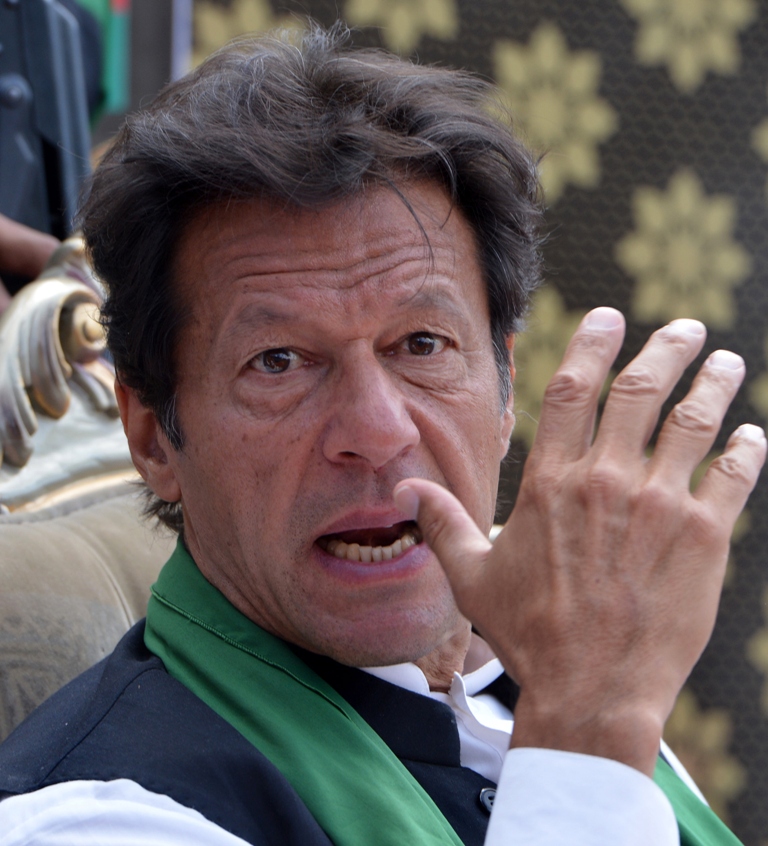 ---
PESHAWAR: Pakistan Tehreek-e-Insaf (PTI) chief Imran Khan has asked for the resignations of the party's Members of the National Assembly (MNAs) before an upcoming National Assembly session on August 4, Express News reported. 

The MNAs will hand over their resignations to the party chief during a parliamentary meeting two hours before the NA session in Islamabad, according to PTI MNA Engineer Hamid Ul Haq.

On August 13 -- a day before PTI's 'Azadi' march on Independence Day -- Imran will present the MNAs' resignations to the NA speaker, the MNA said.

Haq also said that 17 MNAs from Khyber-Pakhtunkhwa (K-P) were committed to handing over their resignation to the party chief. Out of a total of 34 PTI MNAs, 17 are from K-P on general seats and four on reserved seats, eight are from Punjab on general seats and two on reserved seats, while one member is from Sindh and another from Fata.

According to sources, the PTI chief is focusing on giving the government a final ultimatum to meet his demands. It was also revealed that Imran plans to hold a press conference after the NA session on August 4 to announce the options he is willing to give the government.

Recently, Imran altered his demand for thumb verification of votes in four constituencies polled during the May 2013 elections and asked for a complete audit of votes. PTI leader Shah Mehmood Qureshi took it a step further, demanding mid-term polls.

Sources say that if the demands are not met, the PTI would continue to hold their long march in the capital city.

There have been reports in the media of back-channel talks between the government and the PTI, with the former urging Imran Khan to delay his long march. Imran, however, has said the time for negotiations with the government is over.

He acknowledged that Punjab Chief Minister Shahbaz Sharif had accepted his party's demands, but the offer had come too late.

"Now we'll meet on August 14," Imran had said.

800 registration camps to be set up in Punjab: Imran

The PTI chief has written a letter to his party members regarding the preparations of the August 14 Azadi march, stating that 800 registration camps would be set up in Punjab, Express News reported.

The camps would be set up on August 6 and 7, after which there would be motorcycle rallies everyday.

The letter also said that results of the 18-year struggle would be seen, and that every party worker must play their part.

He said this would be the 'final round', and that August 14 would witness a revolution.
COMMENTS (60)
Comments are moderated and generally will be posted if they are on-topic and not abusive.
For more information, please see our Comments FAQ