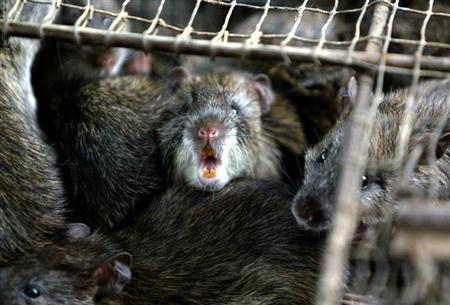 ---
CLEVELAND: Animal control officers were working on Friday to remove approximately 300 rats from an Ohio studio apartment and will put them up for adoption around the country, a humane society officer said.

Some of the rats were in cages but others roamed free and were living in holes in the walls and inside a mattress, said animal control officer Sheila Marquis, who said they have been placed with rat rescue groups who will find them new homes.

The rodents' owner contacted the Humane Society of Greater Dayton after he was evicted from his apartment in Kettering, a suburb of Dayton, and was unable to care for the Dumbo and Fancy breed pet rats, which begin breeding at three months old and have litters of 13 or more several times a year.

"It doesn't take long. It can get out of hand quite quickly," Marquis said.

She said no charges are expected because the owner reached out for help and the rodents appeared to be generally well fed.
COMMENTS
Comments are moderated and generally will be posted if they are on-topic and not abusive.
For more information, please see our Comments FAQ