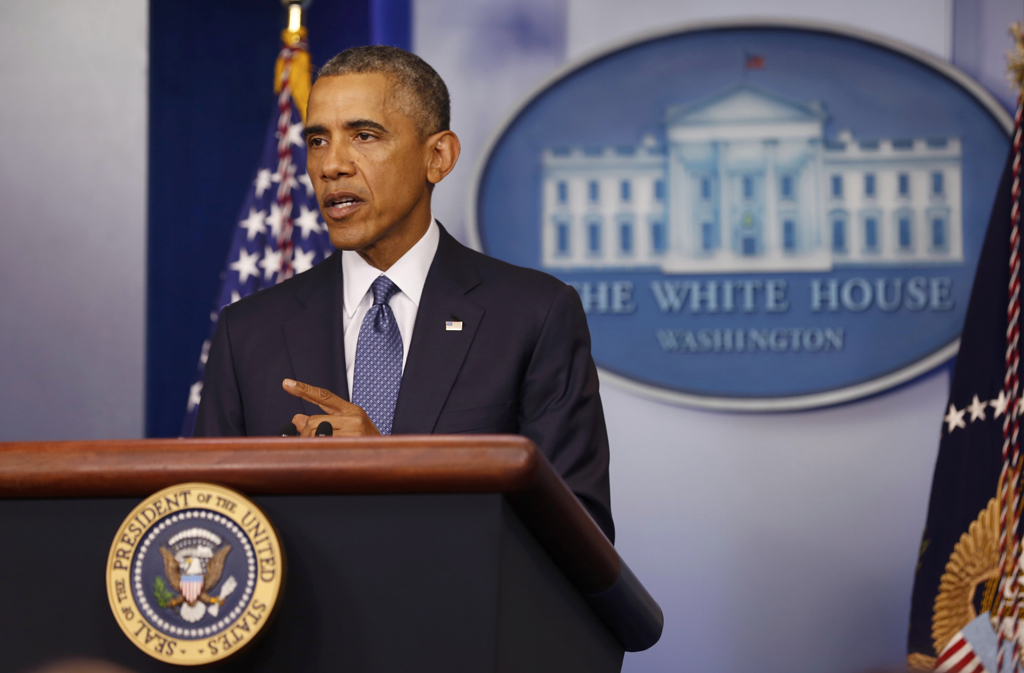 ---
WASHINGTON: US President Barack Obama urged Hamas Friday to show it is serious about wanting a ceasefire and called on to release an Israeli soldier reported captured earlier in the day.

"I think it's going to be very hard to put a ceasefire back together again if Israelis and the international community can't feel confident that Hamas can follow through on a ceasefire commitment," he told reporters.

Obama said the United States "unequivocally condemned Hamas and the Palestinian factions that were responsible for killing two Israeli soldiers, and abducting a third almost minutes after a ceasefire had been announced."

He was speaking after a humanitarian truce in Gaza collapsed only hours after it began Friday amid a deadly new wave of violence and the apparent capture by Hamas of an Israeli soldier.

"I want to make sure that they are listening," Obama said, addressing Hamas.

"If they are serious about trying to trying to resolve this situation, that soldier needs to be unconditionally released, as soon as possible."

But the US leader added: "We have also been clear that innocent civilians in Gaza caught in the crossfire have to weigh on our conscience and we have to do more to protect them."

Washington was going to keep working for a ceasefire, Obama said, praising the efforts of his secretary of state, John Kerry, who "has been persistent, he has worked very hard."

"He has endured on many occasions really unfair criticism. Simply to try to get to the point where the killing stops," Obama said.

And he insisted it was "not particularly relevant" whether Hamas or another group was behind the reported kidnapping of the Israeli soldier.

"The point is, when they sign on to a ceasefire, they're claiming to speak for all the Palestinian factions. And if they don't have control of them, and just moments after a ceasefire is signed, you have Israeli soldiers being killed and captured, then it's hard for the Israelis to feel confident that a ceasefire can actually honored."

After 9/11 'we tortured some folks'

President Obama admitted Friday that US officials had "tortured some folks" in the aftermath of the September 11, 2001 attacks, but urged they not be judged too harshly.

The US administration is expected to release a declassified Senate report in the next few days that will detail alleged abuses by intelligence agents targeting extremist groups in the wake of the attacks.