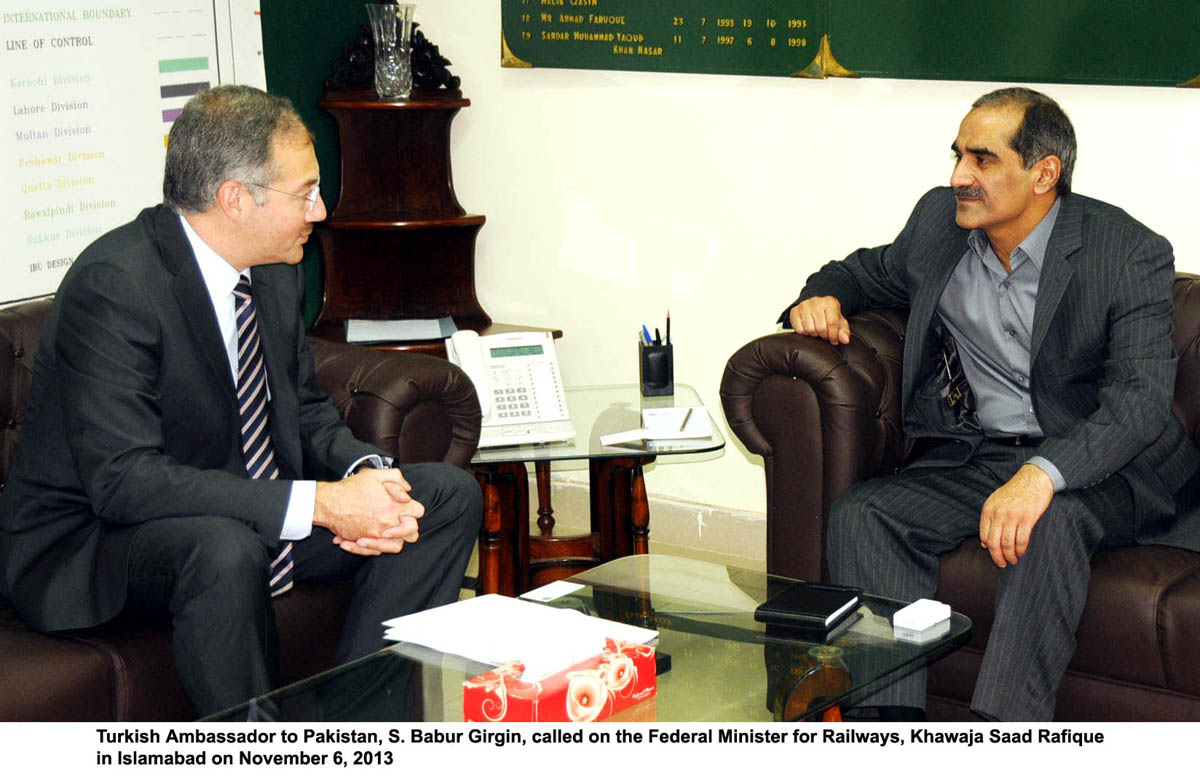 ---
LAHORE:



Federal Minister for Railways Khawaja Saad Rafique has said the government is making an effort with the help of political forces to persuade Pakistan Tehreek-e-Insaf (PTI) not to hold a long march on August 14 and settle matters through dialogue.




Addressing a press conference on Friday at Mazar-e-Iqbal after inaugurating 30-day independence celebrations in Lahore, Rafique revealed that Pakistan Muslim League-Nawaz (PML-N) led government was in contact with top leadership of Pakistan Tehreek-e-Insaf (PTI) for the last one month.

"The PML-N's top leaders contacted PTI Chairman Imran Khan one month ago and since then the party leadership has been making an effort to resolve their differences with Imran Khan and Dr Tahirul Qadri," he said.

He said streets were not the place to resolve issues and sit-ins were not a solution. "If Imran Khan has objections on any issue then we should sit at a table and discuss them," he said, adding that the offer for talks was not an offer for deal but a sign of political maturity.

He said the PTI chief is willing to hold dialogue with militants even today. "So why is he not willing to talk to the government.  Is the government even worse than the Taliban," he questioned.

He, however, warned that if their government was toppled they would not allow anyone to rule in Islamabad. "We are not aliens and we will be here," he said.

He said Imran Khan should come with evidence instead of levelling allegations of rigging.

"If he had issues with former chief justice Iftikhar Muhammad Chaudhary, he should now approach the Supreme Court for justice as three chief justices have changed [since December] ," he said.

The minister said Pakistan Army was at war with enemies and the country needed stability and peaceful atmosphere.

He urged the protesting parties not to make Independence Day, a day of 'chaos and anarchy', adding that the parties should forget their internal differences and join together to support Army's operation in North Waziristan.

Talking about the Independence Day celebrations, he said civil society and party workers across the province had started preparations for the event.

Published in The Express Tribune, August 2nd, 2014.