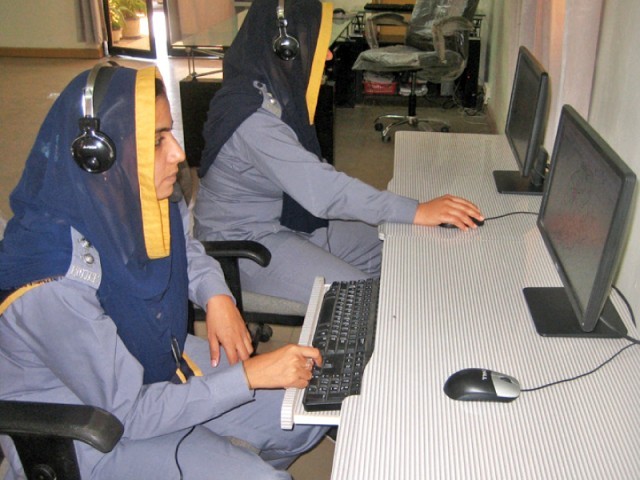 ---
In a welcome development, e-police stations are being trialled in Faisalabad and if successful, may appear elsewhere in the country. Pakistan has been notoriously slow to embrace new technology in the public sector (it has long been embraced in the private, to excellent effect) mainly because of the opportunity it affords to cut out corruption. There are few public bodies perceived to be more corrupt than the nation's police forces that are seen as venal and predatory, part of the problem rather than part of the solution.

The new e-stations are modelled along the lines of NADRA and many banks, having a token system that eliminates the pushing and shoving that is commonplace. They can be accessed via the e-station website from an applicant's home if they want, or by visiting one of the four outlets set up in the city. The menu of services is impressive. They can provide — quickly and at no cost — character certificates for employment or immigration purposes, the verification of vehicles for sale and the reporting of stolen or lost vehicles for insurance purposes.

It is the brainchild of City Police Officer (CPO) Haidar Ashraf and it is encouraging to see good ideas coming to fruition. The CPO had previously been deployed to NADRA and took a leaf from its playbook. Initiatives like this should not be the icing on the cake; they should be the norm rather than the exception. To lapse into cliche — this is not rocket science. It is doable simply, relatively easily and relatively cheaply, using existing technologies and systems. It is not going to change public perceptions of the police culture overnight, nor change at a stroke the culture within the police services at a stroke either, but it is a tangible and practical move in the right direction. It has the support of the business community in Faisalabad and referral rates suggest it has the support of the general public as well. We wish these e-stations well.

Published in The Express Tribune, August 2nd, 2014.

Like Opinion & Editorial on Facebook, follow @ETOpEd on Twitter to receive all updates on all our daily pieces.