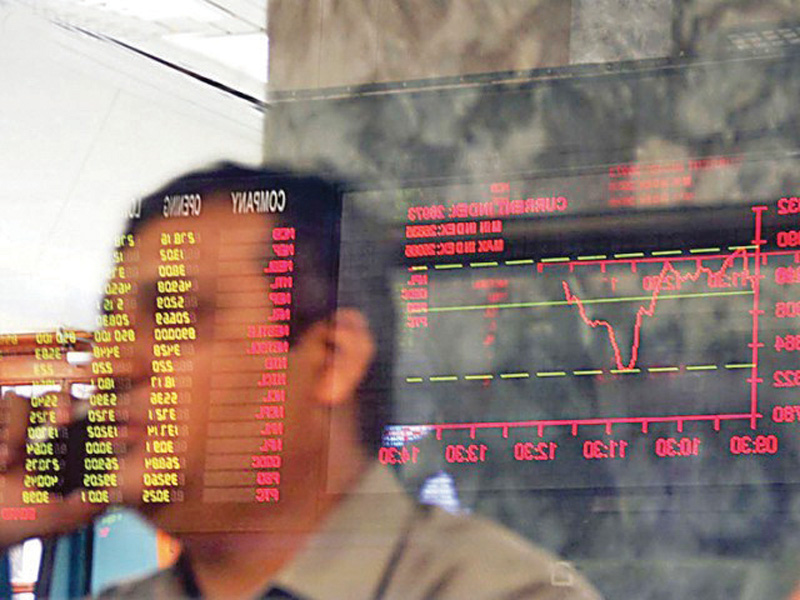 ---
KARACHI:



Eighteen out of 21 conventional equity funds outperformed the Karachi Stock Exchange (KSE)-100 Index in the first month of the current fiscal year.




According to data compiled by the Mutual Funds Association of Pakistan (MUFAP), only three conventional stock market funds posted a fiscal year-to-date return of less than 2.23% – the rate by which the KSE benchmark index increased in the first month of 2014-15.

The best-performing equity fund so far in the current fiscal year has been Alfalah GHP Alpha Fund, which posted a return of 4.07% in July.

This figure represents the rise in the fund's net asset value between July 1 and July 25 (Friday). The last day the stock market opened was July 28 (Monday), as week-long Eid holidays kicked off from July 29.

Alfalah GHP Alpha Fund was followed by NAFA Stock Fund, whose fiscal year-to-date return clocked up at 3.97%. First Habib Stock Fund and United Stock Advantage Fund posted a return of 3.7% each (until July 25), making both of them the third-best performing equity funds in the current fiscal year so far. Atlas Stock Market Fund came fourth with a return of 3.65% from July 1 to July 28.

Conventional equity funds that failed to post a return equal to, or more than, the benchmark index during the first month of 2014-15 were AKD opportunity Fund (-1.36%), PICIC Stock Fund (1.31%) and JS Value Fund (2.04%).

Notably, these three funds performed considerably well in the last fiscal year. AKD Opportunity Fund posted an annual return of 47.7% while the gains of PICIC Stock Fund and JS Value Fund remained 40.3% and 34%, respectively, in 2013-14.

The year-to-date returns of other conventional equity funds were ABL Stock Fund (2.67%), Askari Equity Fund (2.27%), Crosby Dragon Fund (3.3%), First Capital Mutual Fund (2.58%), HBL Stock Fund (3.05%), IGI Stock Fund (3.54%), JS Growth Fund (2.93%), JS Large Cap Fund (3.45%), Lakson Equity Fund (3.06%), National Investment Unit Trust (2.39%), Pakistan Stock Market Fund (3.56%), Pakistan Strategic Allocation Fund (3.11%) and PICIC Energy Fund (2.56%).

The benchmark of Shariah-compliant equity funds is KSE Meezan Index (KMI-30), which increased 2.7% from July 1 to July 28. MUFAP data shows only five out of nine Islamic equity funds managed to outperform the KMI-30.

The top performer among Shariah-compliant equity funds in the current fiscal year has been JS Islamic Fund, which posted a month-to-date return of 3.81%. It was followed by Al Meezan Mutual Fund (3.24%), ABL Islamic Stock Fund (3.14%) and Meezan Islamic Fund (3.09%).

Published in The Express Tribune, August 2nd, 2014.

Like Business on Facebook, follow @TribuneBiz on Twitter to stay informed and join in the conversation.
COMMENTS (3)
Comments are moderated and generally will be posted if they are on-topic and not abusive.
For more information, please see our Comments FAQ