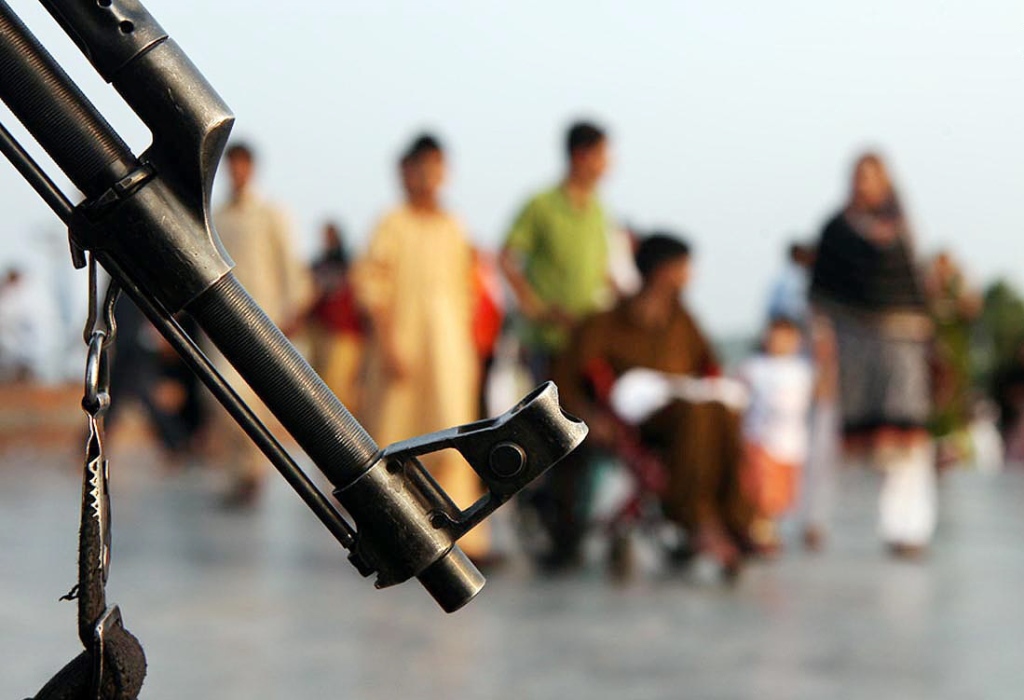 ---
Islamabad Inspector General of Police (IGP) Aftab Ahmed Cheema has lauded the "effective" policing and patrolling by the Islamabad Police during Eid days.

Cheema addressed the police force at a luncheon at the police lines on Thursday, said a press release.

He said police officers were on duty at security pickets to boost the morale of jawans. "It is difficult to be away from your family on occasions such as Eid, but it is our duty to protect the lives and property of the people," said the inspector general.




At the ceremony on Thursday, the police chief mingled with policemen and exchanged greetings with them.

He hoped the force will serve with the same spirit in the future as well.

Cheema was told that teams of anti-terrorist commandos and Pakistan Rangers performed duties at important places while special deployment was ensured for Eid prayers at Faisal Mosque. As many as 4,500 policemen performed security duties in the capital on Eid.

SHOs ensured continuous patrolling in various sectors to prevent theft and car lifting incidents while police parties also seized looted items and illegal weapons in various areas.

The police kept an eye for suspects at entry and exit points of the city while the bomb disposal squad also conducted checking in various areas.

The police deployed an additional force at public places, including Lake View Park, Chattar Park, Daman-e-Koh, Pir Sohawa, Fatima Jinnah Park and the Centaurus Mall.

Islamabad Senior Superintendent of Police Muhammad Ali Nekokara monitored the overall security arrangements and patrolling in the city.

Combing and search operations were conducted in various areas while an additional strength was deputed at police pickets for maintaining high vigilance.

"Effective coordination
was ensured among all wings and information sharing was part of the policing measures.

To encourage and boost morale of policemen performing their duties on Eid, the SSP visited various police stations and pickets to exchange Eid greetings.

The SPs of various zones also visited police stations of their respective areas and spent time with the policemen," stated the press release.

Islamabad Traffic Police (ITP) had also made special plans to regulate traffic at Eid congregation, parks and markets.

The traffic police exchanged Eid greetings with the motorists and helped many road users in distress. The ITP also took special measures to check one-wheeling in the capital.

Published in The Express Tribune, August 1st, 2014.