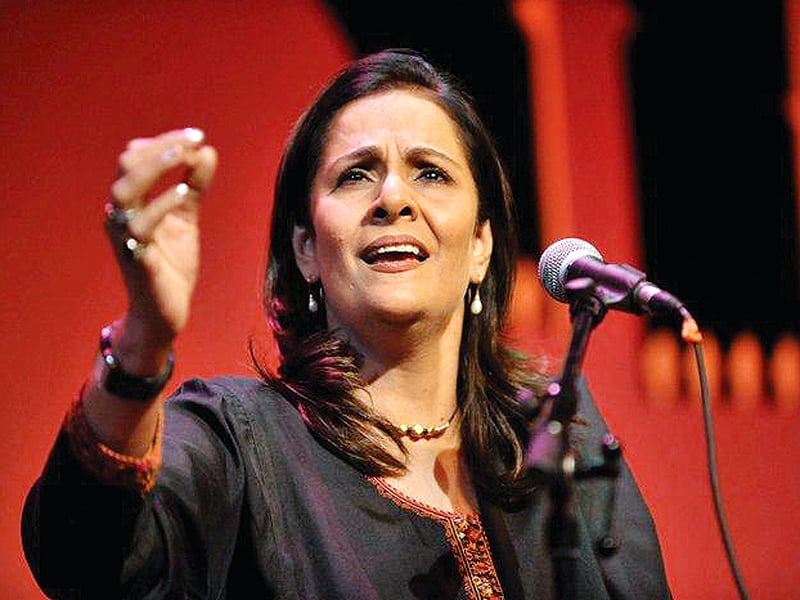 ---
You are a working woman with family. How do you maintain a work-life balance?

Sometimes it gets really hard to leave home to work. At other times, I get so engrossed in work that it is hard to leave it in the middle.  But that is all part of the game.

The Superwoman Syndrome is the desire to do everything perfectly, without any time to yourself. What do to have to say about that?

I used to be like that when I was younger.  I wanted to achieve everything with perfection till I realised life doesn't work with my time schedule. It is a hard lesson to learn.  I still fall back into it until my body tells me that it's okay if something isn't done today!'

An idea that changed your life?

A book by my favorite author Caroline Myss, titled Sacred Contracts.

If you could relive any one day of your life, it would be...?

The day my son was born and I held him in my arms for the first time.

How has the Pakistani music industry changed over the past years?

It's opened up to the world thanks to the internet and social media but it still needs a united platform.

Looking back over your career, what do you think is your best work?

I seriously don't know but I always loved Faiz's 'Meray dil, meray musafir.'

What sparked your interest in classical music?

My father was a huge fan of classical music and I really wanted to explore it for him.

Briefly describe your connection with music?

Music is a part of my soul. It keeps me grounded.

What do you have to say about the current music scene in Pakistan? How has it changed over the years?

It's great! I wish it would become more organised and there were more laws to protect the artists and their content.

How has doing what you do changed your life?

Music has been my greatest teacher. It has taught me everything from respecting nature, science, humility and acknowledging my own fragile existence.

How does it feel to be one of the leading names in the Pakistani music industry?

It feels good that I haven't wasted my life. I am very grateful.

How did Tina Sani, the face of Pakistani classical music, come into being?

By coincidence. Add perseverence and a very very loving family, I suppose.

What's your personal style?

Easy going.

Marriage is…?

Balance and understanding.

What's your favourite travel destination?

Northern Pakistan.

If not singing, what would like to do with your life?

I would write and research.

Any advice for aspiring female singers/performers?

Practice your skills every single day.

Tina Sani

Classical Musician

Published in The Express Tribune, Ms T, August 3rd, 2014.
COMMENTS
Comments are moderated and generally will be posted if they are on-topic and not abusive.
For more information, please see our Comments FAQ