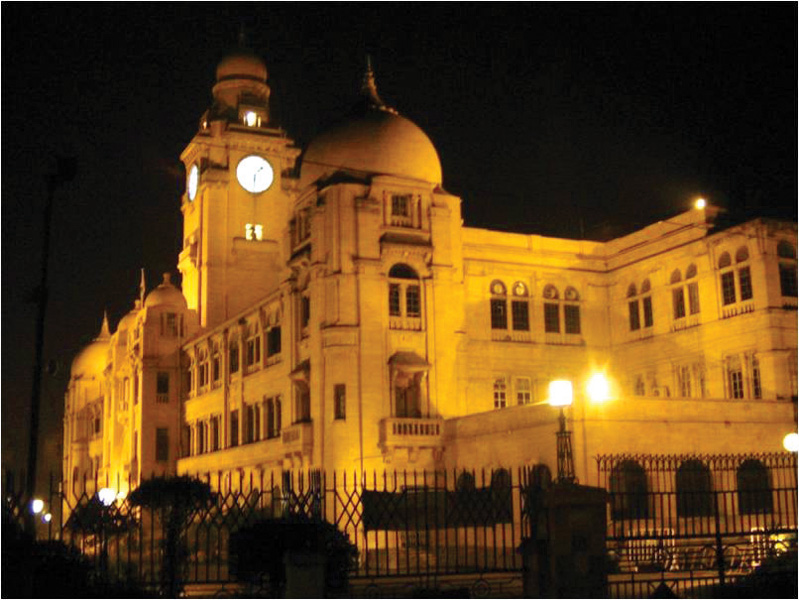 ---
KARACHI: We have long heard that the Karachi Metropolitan Corporation or KMC is struggling financially. The cost of running KMC itself has gone up but its ability to earn has not kept pace. But what if I told you that Karachi's city government was actually sitting on 500 billion rupees - except that it didn't know it because it was hidden wealth?

I have calculated how many assets KMC had and put the documentation online at www.kmc-amr.com. For example, under the Charged Parking department in the drop-down menu you will find the 4,300-square-yard Saddar parking plaza. It is worth Rs556 million. In as many cases as possible, I have also tried to include images of the documentation.

Value for money

Most mature economies realised long ago that they were not paying attention to their hidden wealth. These kinds of assets are land, housing schemes, factories, motels, resorts, restaurants, roads. The problem was that they were not showing them in their accounting books. As a result, these physical assets were ignored or forgotten.

Then, advanced economies such as those of Australia, New Zealand, The Netherlands and United Kingdom created Asset Management Systems. The idea was to manage these assets given their commercial worth but do this without compromising on their economic and social value.

What is an asset's economic or social value? Let's take the example of the food warehouse in Hyderabad. When it was built it was located outside the city. But as the city grew, the abadi came right up to the gates of the warehouse. This diminished the usefulness of this asset. It became difficult for trucks to make it through the congestion to reach the warehouse and its usefulness suffered. The warehouse's economic and social value plummeted but its commercial worth skyrocketed because it was now a piece of prime real estate. If Hyderabad city had an asset management system it could have, for example, sold the land and used some of that money to make a better warehouse elsewhere.




Let me give you another example of a key Karachi asset that has been mismanaged. With time, Central Jail, Karachi has become a part of Saddar and has lost its geographical importance. Today, it faces terrorist threats, traffic congestion and other problems which have reduced its economic and social value. But its location's commercial worth has gone up as prime real estate. If the Sindh government had a asset management system, it could have auctioned that land, found cheaper land on the outskirts of Karachi and built a better jail, ensuring maximum social and economic value for the asset.

Facing the critics

I expect a lot of people will frown upon my proposition; people generally feel that public property cannot be used for private or commercial activities. They hear the words 'privatisation of state assets' and feel uncomfortable. Critics cite the Supreme Court judgment in which bureaucrat Kamran Lashari lost his job because he allowed a fast food company to open in a park. The problem here was that procedure was not followed and changes were not made to regulations needed to undertake this initiative.

And to be clear, I do not mean to recommend that KMC should sell public assets without doing Value for Money tests. It would need proper policies, laws and a regulatory and institutional framework to do asset management. Other precautions include a competent contract management system to ensure there is an efficient relationship between the public and private sectors. Politically motivated use of such land will lead to corruption.

Sindh can easily have an AMS. It already has a state-owned land bank company, which was partly entrusted to use public assets in the best commercial purposes. However, this company is dormant.

The owner of a Karachi-based law firm, who drafted the Sindh Infrastructure Development Authority Act, asserts that an AMS can be developed easily using the defunct Sindh Privatisation Board and existing Public Private Partnership Policy Board as the decision-making body. This way, no extra funds would be needed. Of course, running an AMS department involves a huge upfront maintenance cost. But as they say, to use a cliché, if you want to make money, you'll have to spend it.

The writer, a civil servant for 18 years, has an MSc in Development Finance from Manchester University and has worked as an additional deputy commissioner, town municipal officer, and financial adviser to the Karachi Metropolitan Corporation. He can be reached at [email protected]

Published in The Express Tribune, June 27th, 2014.
COMMENTS (3)
Comments are moderated and generally will be posted if they are on-topic and not abusive.
For more information, please see our Comments FAQ