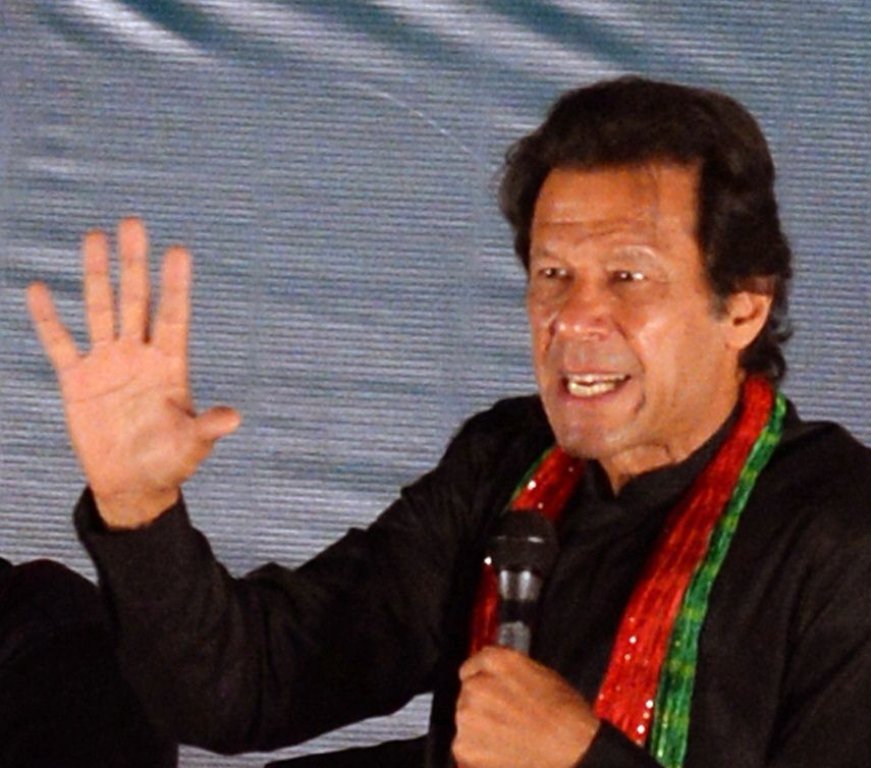 ---
Pakistan Tehreek-e-Insaf (PTI) chief Imran Khan on Tuesday said his party could take to the streets if justice was denied to them, and that he will announce its timeframe at Bahawalpur rally.

He said he could dissolve the Khyber-Pakhtunkhwa Assembly and join hands with PAT chief Dr Tahirul Qadri for revolution in pursuit of justice.

Giving interview to Express News anchor Shahzaib Khanzada on his show, To The Point, Imran said he agreed with 80% of Qadri's ideas but disagreed with his methodology.

He said his party too would come out to protest if its rigging complaints were not taken seriously and re-elections were not ordered in four constituencies of the National Assembly.

"I have tried to settle the matter through dialogue but if the government does not take action we will be forced to protest".

Imran said his party had always tried to work for the interests of the people. "I am not afraid of anyone. If Dr Qadri is right we will support him."




In response to a question, Imran said that Dr Qadri had rightly predicted the last time that elections would not be transparent.

"It was our fault, we admit. We relied on former chief justice Iftikhar Muhammad Chaudhry to hold free and fair elections but he did not come up to our expectations," he said.

Talking about the ongoing military operation, Zarb-e-Azb, against militants in North Waziristan, he claimed that the federal government had not informed the Khyber-Pakhtunkwa (K-P) government beforehand which had led to further chaos amongst the internally displaced people (IDPs).

"They should have let the people prepare for the operation. No one was prepared. Even the K-P chief minister was informed after the operation had begun."

Imran insisted that the military operation will have its repercussions which the government will have to face in the coming days when the militants carry out their counter attacks.

Blaming the government for the chaos, he said that despite the fact the government did not inform the K-P, the provincial government had supported their step and taken measures to facilitate them.

Criticising the Punjab government, the PTI chief said that other provinces were readily accepting the IDPs but the province which had the most resources was turning them away.

To another question, Imran claimed that the previous government was better than the incumbent Pakistan Muslim League-Nawaz (PML-N) government.

"The PML-N has worsened the situation in this one year of their governance. They have hiked the power tariffs, and have just added to the staggering amount of loans."

Published in The Express Tribune, June 25th, 2014.
COMMENTS (83)
Comments are moderated and generally will be posted if they are on-topic and not abusive.
For more information, please see our Comments FAQ