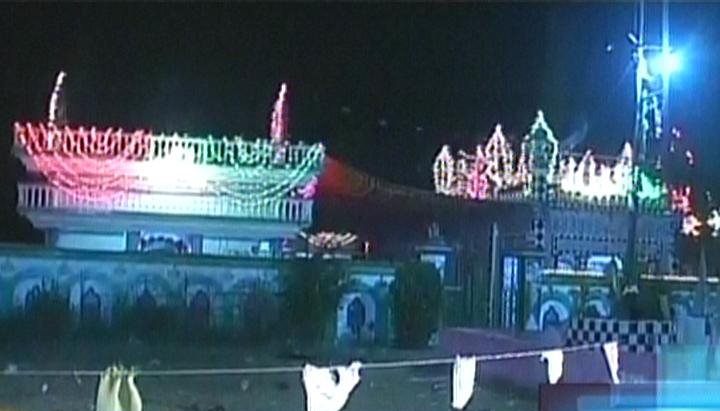 ---
ISLAMABAD: A low-intensity bomb ripped through a shrine on the outskirts of the federal capital Friday night, leaving dozens of devotees injured.      

According to the police, the explosion took place at Banga Sarkar shrine in the Pindorian area, 20km east of Islamabad. The bomb, weighing 4kgs, was planted under the seat of the caretaker of the shrine.

Of the injured, 35 were shifted to PIMS and 9 to the Polyclinic Hospital, where a state of emergency has been declared. Seven of the injured are said to be in a critical condition. Over 200 devotees were at the shrine when the bomb went off.

Published in The Express Tribune, June 21st, 2014.
COMMENTS (6)
Comments are moderated and generally will be posted if they are on-topic and not abusive.
For more information, please see our Comments FAQ