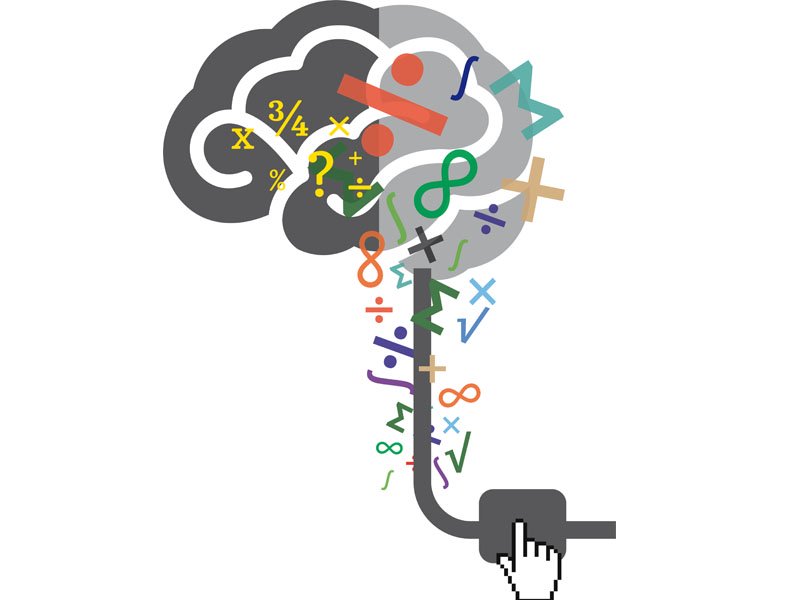 ---
KARACHI:



If the numbers swim before your eyes every time you open your math textbook, Ameen Jan has developed an e-learning portal to ease your sufferings.




The programme, EDeQUAL, makes math easy and fun to learn with tools and comprehensive learning material as a replacement to after-school tuitions for students between grades three and 11.

What is EDeQUAL

EDeQUAL as a learning solution can be put into practice by schools or by individual students at their homes, besides the learning centre in Karachi that was established in January 2012. The programme employs the 'blended learning' approach - a perfect blend of online instruction and effective in-class teacher support - that has proved to be highly effective in raising student learning outcomes in countries, such as Singapore, South Korea and the United States.




The brain behind the initiative, 46-year-old Jan, is a Stanford graduate and a Karachi Grammar School (KGS) alumnus. He returned to Karachi two years ago with a view of implementing the idea that originated from the global influences he experienced while residing for around 25 years in the United States and United Kingdom.

While abroad, he remained involved in the field of technology, education and e-learning for over a decade as well as an adviser and consultant to foreign governments and the United Nations. A lot had been happening globally in terms of technology-enabled education for a last couple of decades, but Jan witnessed a massive change taking place within the industry during the last five or six years.

This 'revolutionary change' in how education was delivered and received inside the classrooms, and the individuals' independent access to it became the guiding principle around which EDeQUAL was established.

"If we are going to make a shift in our trajectory towards a more developed, educated and enlightened country, we have to focus singularly on revolutionising how education is delivered to our students," said Jan.  "That is the fundamental basis on which I started EDeQUAL as well as the ethos and the value that we as a company bring to everything that we are trying to do."

Fundamental gap in education system

For Jan, the absence of concept-based learning that fails to develop problem-solving and analytical skills in students is the fundamental gap in our education system. "While this certainly applies to public education boards, private schools and non-government education boards do share their part in widening this gap as the teaching methods, in general, tend to gravitate more towards rote-learning," he said.

He added that there was a dire need to bring much more concept-based learning into schools at all levels, whether they are top-tier private schools, low-income-neighbourhood schools or the public schools.

"With the combination of curriculum and content offered by EDeQUAL, I can say that any child that goes through the EDeQUAL's primary till O' level courses will end up with a world class capability in the subject."

Why specifically maths?

"A good education system prepares students for life, regardless of the profession they choose to follow," he said. "It teaches them how to think critically and how to solve problems."

He claimed that the children who do well in mathematics, generally, tend to do well in other subjects as well. "The kind of mental capabilities that maths skills build, including analytical and problem-solving skills, go much broader than just maths."

How can the portal help you?

The first step is to diagnose every student's maths proficiency and areas of strengths and weaknesses, independent of how old they are and what class they are in, said EDeQUAL founder Ameen Jan, explaining how EDeQUAL actually works. "Based on this assessment, a tailored course is given to each student in order to fill the gaps in a child's conceptual learning."

While talking about his collaboration with Karachi Grammar School (KGS), Jan explained that each maths student took three sessions per week for three months. Firstly, the programme fills the identified gaps in their conceptual learning and then goes on to the subsequent levels and works through them.

"What happened at the end of those three months was a complete surprise," said Jan. "The successive follow-up assessments established that each of them has raised their maths competency level by over one year in just three months."

For the first month, the EDeQUAL's specialists became as much a part of the classroom and computer lab as the fulltime KGS teachers, facilitating the students in their learning while training the maths teachers at the same time. In a month's time, the teachers had enough training that they were able to go ahead with the programme on their own.

"It didn't feel like tuition; it was fun," remarked Ali Mehta, a class five KGS student. "Earlier, I wasn't so good in multiplication, long division, and mental maths but I ended up getting an 'A' in my school exams."

Sabeena Abbasi, a Teach for Pakistan fellow who is presently interning at EDeQUAL, told The Express Tribune that she witnessed a massive improvement in the students' motivational levels once they join in, followed by a series of achievements. "These were the children who most often had a feeling of failing in maths because they thought they were hopeless at the subject." 

Published in The Express Tribune, June 21st, 2014.
COMMENTS
Comments are moderated and generally will be posted if they are on-topic and not abusive.
For more information, please see our Comments FAQ