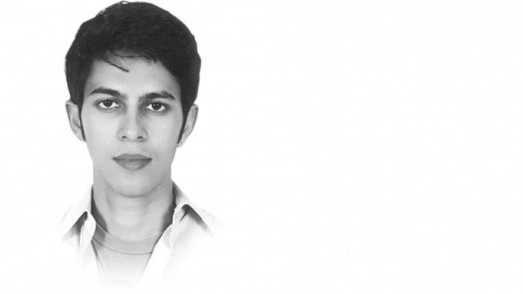 ---
Given the shortages that constantly strike our unfortunate nation, the topic of this article may not surprise people.

Pakistan is currently running short of electricity, water, natural gas and money just to name a few. These shortfalls are mainly a result of gross mismanagement by the country's leaders. Shortsightedness, incompetence and greed have kept these essential elements out of the average person's reach.

But there's something else that needs to be added to the list – information and knowledge. As the old adage goes: information is power. Now, many may be aware of the poor state of education in Pakistan. The government is short on cash, rife with corruption, and lacks the power to attract and retain truly motivated educators.

Thousands of 'ghost' schools populate our countryside and our enemies seem intent on destroying those that are functioning. It seems that our youth are destined then to grow up lacking yet another fundamental human right. Something must be done to prevent this. But there is something that can be done.

In fact, something that should be done. The end of the twentieth century brought to us a new way to store, access and share information, which and that of course is the world-wide web; the information super-highway.

Recent surveys show that a majority of people around the world believe that access to the internet should be a fundamental human right. And in a country like Pakistan, where many people lack access to properly equipped libraries and schools, the internet can act as a bridge to valuable information. True, there are hurdles to overcome. But what use is information if the people cannot read or write? What use is a computer if there is no electricity to power it? But solutions are on the horizon.

Durable laptops chargeable by mechanical energy already exist. And while we are a country in need of literacy, we are not a wholly illiterate people. And recent developments in internet management mean that soon even web page addresses will be available in Urdu, with programs like Google Translate able to open up the world to anyone, be they in Attock, Multan, Kharan or Mirpur Khas. But we need to be ready.

The government and private sector need to invest now to make sure we are not intellectually backwards in the future. Provisions need to be made for a nationwide fibre-optic backbone that can support the next generation of broadband needs.

It is heartening to see that even as ancient institutions like The Boston Globe and relative newcomers like The Independent struggle to remain afloat, the art of the newspaper is alive and well hopefully in Pakistan and, as this article's forum is proof of it, even growing.

People are thirsty for information and we as a country must make sure it is available to them. In the past, as vessels of information and knowledge, books were valuable items and intensely prized possessions. To gather many volumes together and to house them in grand libraries was seen as a statement of civilisation, culture and enlightenment.

But at the same time, often the tools to use these books reading and writing were the jealously guarded secrets of a ruling elite. Now in the modern world, we have to be careful not to fall into the same trap and make sure that knowledge and information are freely available to all.
COMMENTS (2)
Comments are moderated and generally will be posted if they are on-topic and not abusive.
For more information, please see our Comments FAQ