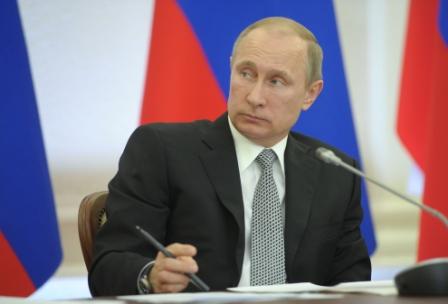 ---
MOSCOW: The build-up of Russian forces near Ukraine is meant to reinforce the border and was ordered weeks ago, Kremlin spokesperson Dmitry Peskov said Friday after Nato reported the deployment.

"In this case we cannot speak of any concentration of troops other than measures to reinforce the protection of Russia's borders, which are being carried out on President Vladimir Putin's direct orders," Peskov said.

The order "was given several weeks ago" because there have been "more incidents" of border breaches, he was quoted as saying by Russian news agencies.

"Regarding the amount of forces, it is determined by the need to guarantee the adequate level of the border's security," Peskov added.

Russia shares about 1,200 kilometres of border with eastern Ukraine along its regions of Bryansk, Kursk, Belgorod, Voronezh, and Rostov.

The federal security service (FSB) which runs the border service in Russia, said Friday that all border control checkpoints were working normally except one, which was closed unilaterally by the Ukrainian side.

Kiev has accused Russia of arming separatists with military equipment in its eastern regions of Lugansk and Donetsk which have declared independence and where Kiev is waging military operations to re-establish control.

Russia on Friday said it began a drill moving some troops from western Siberia and Ural to other places, without specifying where.

Nato chief Anders Fogh Rasmussen on Thursday said the organisation was seeing an increasing build-up of Russian troops near the border with Ukraine, calling it a "very regrettable step backwards" but added that if the deployment was intended to seal the border to stop the flow of weaponry into Ukraine, it would be a "positive step".
COMMENTS
Comments are moderated and generally will be posted if they are on-topic and not abusive.
For more information, please see our Comments FAQ