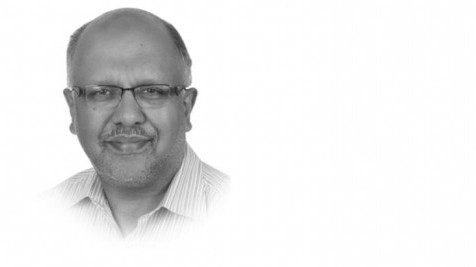 ---
The Pakistan Army's "Azm-i-nau" or "new resolve" war games that kicked off last week must be acknowledged as a vital measure, necessary to secure key interests versus a grim reminder of its dissociation from a rapidly faltering country.

The ongoing exercise the largest of its kind since the much publicised "zarb-i-momin" or "strike of the faithful" under the former army chief General Aslam Beg, seeks a renewed focus on defensive action in the Pakistani plains along the eastern Indian border.

Pakistan has fought 3 major wars with India here including the 1971 campaign to save the then West Pakistan province after the fall of the eastern wing. It is true that much water has passed under the bridge since the last all out Indo-Pak encounter of 1971. Besides, a combination of people-to-people contacts backed by greater popular awareness of each other has stepped in motion.

But Pakistan's defence and security planners have good reason to remain on alert, given the large scale build up of Indian armed forces, now emerging as one of the world's more expense driven outfits. The series of Indian incursions along the line of control in Kashmir right up to Siachen coupled with Pakistan's reaction in the shape of the Kargil episode continue to point towards an underlying tendency for conflict.

There is little by way of a convincing response to a valid question such as: in the absence of a demonstrable capacity to react, does Pakistan revert to its nuclear option the next time a slice of its territory is run over by Indian forces?

While the threat is real, Pakistan's ability for adequate preparation to deter the threat continues to be heavily undermined by its failure to secure key domestic components.

The successive government's failure to revamp the state's machinery has now overshadowed the military's ability to keep up with securing Pakistan's border. Pakistan's historic democratic deficit also does not help. The military's past interventions in civilian life continue to fuel periodic expectations from aspiring public leaders.

A country incapable of paying its bills in the face of a dilapidated tax collection system and surrounded by repeated failures to care for its citizens simply will not have the capacity to keep up with its defence related needs.

The matter of this yawning gap between needs and aspirations standing in sharp contrast to resources, is set to become all the more acute as India marches towards the global platform, backed by one of the world's fastest growing economies and a domestic situation that attracts a growing number of investors.

For cash-strapped Pakistan, maintaining a modern conventional force and internal stability will remain a pipedream.