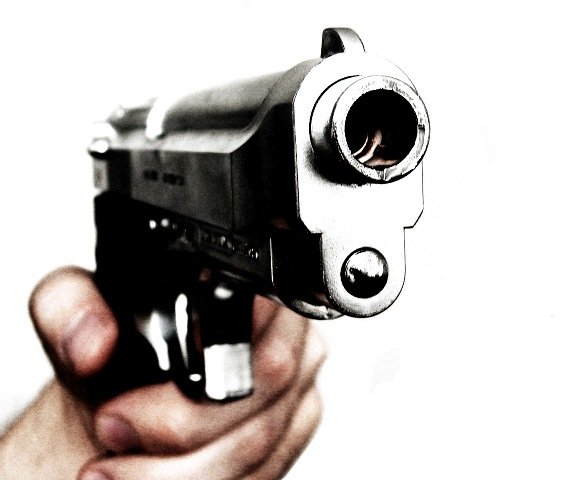 ---
KARACHI: A police officer and an alleged gang member were killed in two separate encounters in different parts of the city while the District East police claimed to have apprehended 10 suspects on Monday.

An ASI was killed during an exchange of fire with robbers in Nazimabad. The deceased, identified as Asif Shamoon,  was shot once in the head. He was taken to Abbasi Shaheed Hospital where doctors pronounced him dead. The police said the encounter took place when Shamoon, busy in routine patrolling, received information about unidentified men holding a passenger bus hostage and robbing people on board. The police reached Nazimabad No. 2 and intercepted the bus. The four culprits ran out of the bus and opened indiscriminate firing in which the ASI was killed.

In an unrelated incident, an alleged member of the Lyari gang war was killed during an alleged encounter with the police. The encounter took place when the police conducted a raid on a tip-off at gangster's hideout in Moosa Lane, adding that when they saw the police, the gang members started firing and tried to escape.

The police claim that they fired back in retaliation and as a result, one of the alleged gang members was killed while seven of his comrades escaped. The deceased was identified as Abdul Ghaffar Niazi. A rickshaw driver identified as Muhammad Asif was also wounded.

Busted

According to District East SSP Pir Muhammad Shah, they managed to arrest 10 suspects, including target killers, in separate raids in different parts of the city.

Hand grenade attack

Three children and a young man were wounded when alleged gangsters hurled a hand grenade at the Baghdadi police station in Lyari. The police said that the men attacked the police station as revenge for their colleague, Abdul Ghaffar Niazi's, death in an encounter. After Niazi's death members of the Sheraz Comrade group opened fire at the Kalri and Baghdadi police stations and escaped after throwing the hand grenade due to which Khawer, 12, eight-year-old Sumair, Usman, and 30-year-old Rashid were injured.

Shot dead

A man identified as Akram, was shot dead within the limits of the Azizabad police station. SHO Irfan Asif said the incident took place when unidentified motorcyclists opened fire at a general store where he worked. He died on the spot. The body was taken to Abbasi Shaheed Hospital. 

Published in The Express Tribune, June 17th, 2014.
COMMENTS
Comments are moderated and generally will be posted if they are on-topic and not abusive.
For more information, please see our Comments FAQ