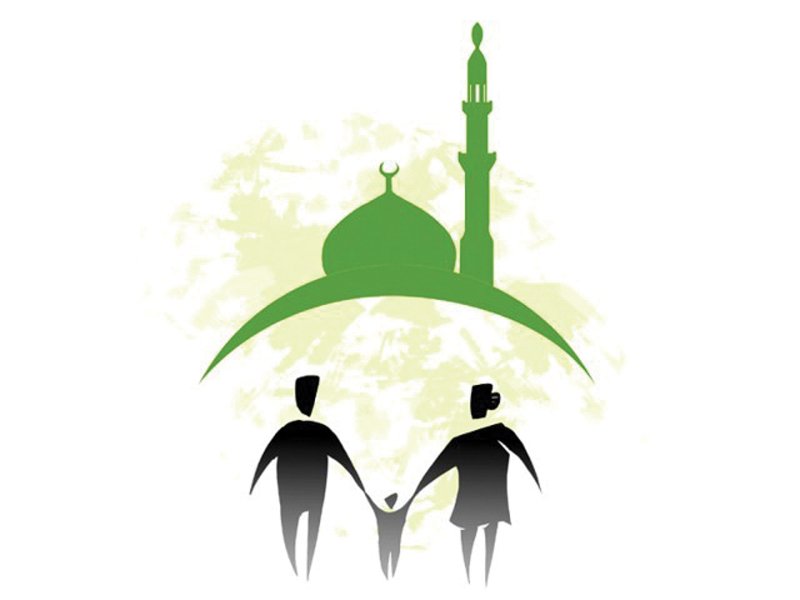 ---
LONDON:



With the share of Islamic banking surpassing 10% in the total banking sector, there is an increasing focus on human resource development for Islamic banking and finance in Pakistan.




The State Bank of Pakistan (SBP) recently launched an initiative to develop and support centres of excellence in Islamic banking and finance at various universities and academic institutions in the country. Consequently, some of the top academic institutions contemplate setting up teaching and research centres specialising in Islamic banking and finance.

The Institute of Business Administration (IBA) is said to have already received a large grant from the SBP to set up a centre of excellence in Islamic finance, and other prestigious universities, including Lahore University of Management Sciences (LUMS), have applied for significant sums of money to develop Islamic finance courses and modules.

As part of the SBP initiatives, universities and institutions wishing to develop Islamic finance education will be supported financially if they wish to set up specialised chairs in Islamic banking and finance.

It is a commendable initiative but this begs an important question: how many academicians are there in Pakistan who can hold such specialised chairs?

Perhaps not very many people are aware of the fact that Darul Uloom Karachi, an Islamic seminary run by Mufti Rafi Usmani and Mufti Taqi Usmani, has for long been offering education in Islamic banking and finance. Consequently, almost all the Islamic financial institutions in Pakistan have employed graduates of Darul Uloom Karachi.

Another notable institution that has provided human resources for Islamic banks and financial institutions in Pakistan and overseas is International Islamic University Islamabad (IIUI), but lately it has lost its central position to some new players like PAF Karachi Institute of Economics and Technology (PAF-KIET) and COMSATS Institute of Information Technology, Lahore. These new institutions now feed personnel into local Islamic banks and financial institutions.

While Darul Uloom Karachi has been a forerunner in Islamic finance education in Pakistan, the basic approach has been juristic, ie, with a heavy focus on Shariah and law. The entry of new players like LUMS and IBA is expected to bring a new dimension to teaching of Islamic banking and finance, with a focus on quantitative analysis.

Growing demand

Demand for highly qualified personnel in Islamic banking and finance is increasing. According to Edbiz Consulting, a London-based Islamic financial think tank, by the end of 2014, the global size of Islamic financial services industry will surpass $2 trillion. With this, it is expected that demand for human resources will also increase, globally as well as in Pakistan.

According to an on-going global poll at islamiceconomist.com, IIUI is recognised as the leading university in the world that has fed personnel into Islamic financial services industry globally. There is a need to reinvigorate this university by connecting it with the industry.

The current government is focusing heavily on the development of physical infrastructure. Maryam Nawaz has been given the task of youth and human capital development.

The government must revisit the role of Islamic finance education in reforming curricula of Islamic seminaries as well as universities and colleges. In this respect, there is a need to look into the hybrid model that IIUI provides. This institution should not be treated just like another university in the country but rather its international character should be preserved and enhanced.

Commercial viability

Another aspect of Islamic finance education is its commercial viability. The likes of government of Malaysia take Islamic finance education very seriously. Consequently, a number of universities in Malaysia have started feeding personnel into Islamic financial institutions throughout the world.

This is an area in which Pakistan can play an even bigger role, if the government decides to include Islamic banking and finance as a strategic sector in its growth and development strategy.

So far, global recognition of Islamic finance qualifications offered by Pakistani institutions is rather limited. In the last three years, Global Islamic Finance Awards (GIFA) has recognised the likes of ETHICA (a Dubai-based provider of Islamic finance qualifications), INCEIF (based in Kuala Lumpur), Universiti Utara Malaysia, Durham University (UK), IBFIM (Malaysia) and CIMA (UK).

Pakistani institutions have not pitched themselves for global recognition and it is perhaps the time that such institutions start marketing themselves globally.

The writer is an economist and PhD from Cambridge University

Published in The Express Tribune, June 16th, 2014.

Like Business on Facebook, follow @TribuneBiz on Twitter to stay informed and join in the conversation.
COMMENTS (1)
Comments are moderated and generally will be posted if they are on-topic and not abusive.
For more information, please see our Comments FAQ