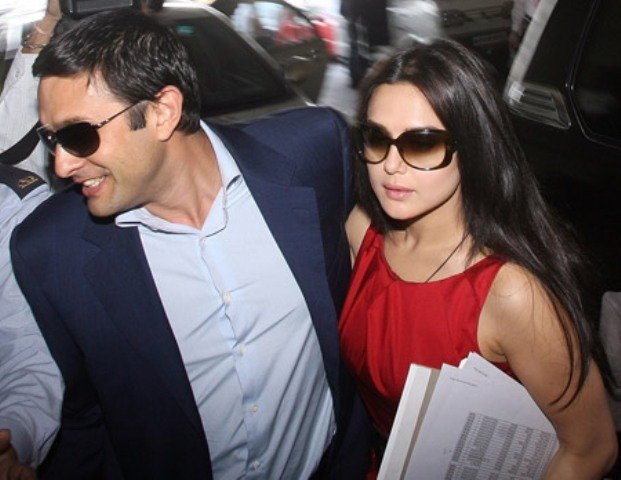 ---
Bollywood actress Preity Zinta has reportedly filed a police complaint against her former boyfriend, businessman Ness Wadia.

In her complaint, Preity Zinta said that she was molested by Ness Wadia inside Wankhede stadium on May 30, according to Times of India.

In a statement posted on her Facebook page, the actress said that she was left with no other option but to take this stern step.

The 39-year-old said, "I'm sure the witnesses will speak the truth and I trust and believe that the police will do their job fairly and quickly."

Upset that the incident is being diluted by fabricated stories about her character she stated that no woman wants to be caught in such a controversy.

"I have worked for over 15 years in the film industry and have never been subject to such humiliating behaviour and for that I really want to thank all the men that worked with me. Through all our highs and lows my head was always held high," she continued.

The co-owner of Kings XI Punjab cricket team urged the media and her supporters to focus on the incident that happened in Wankhede Stadium in Mumbai and not turn it into a soap opera.

"This is not easy for me and my intention is not to harm anyone but simply to protect myself and to stand up for myself," the actress said.
COMMENTS
Comments are moderated and generally will be posted if they are on-topic and not abusive.
For more information, please see our Comments FAQ