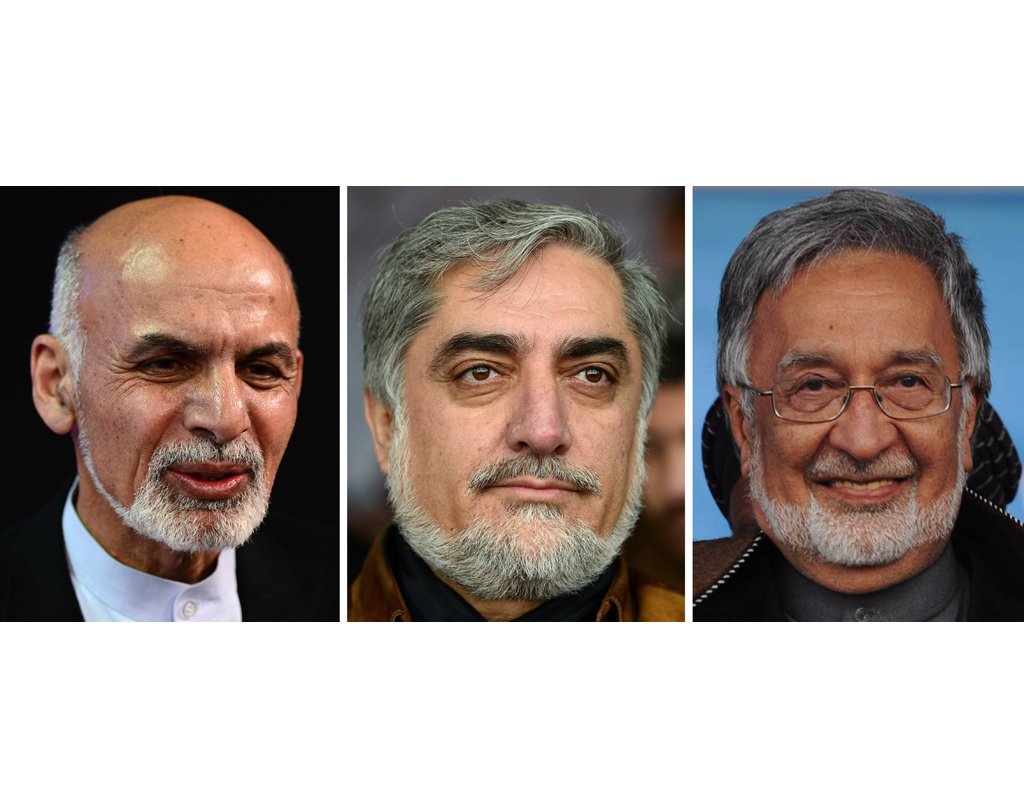 ---
KABUL/ ISLAMABAD: Afghanistan hailed another successful election Saturday when Taliban militants failed to launch a major attack and millions of voters turned out to choose a new president as US-led troops withdraw.

Fraud allegations were likely from both campaign teams after the run-off vote, and a close count could lead to a contested result as the country undergoes its first democratic transfer of power.

Despite being mainly peaceful, polling day saw at least 150 minor attacks, including a Taliban rocket that hit a house near a polling station in the eastern province of Khost, killing five members of the same family.

The election will decide whether former foreign minister Abdullah Abdullah or ex-World Bank economist Ashraf Ghani leads the country into a new era of declining international military and civilian assistance.

"The voting has gone well and as planned. As you see, the turnout has been large," said Independent Election Commission (IEC) chief Ahmad Yusuf Nuristani.

He admitted there had also been problems with ballot paper shortages, but said that affected polling stations had been re-supplied.

President Hamid Karzai is due to step down after ruling Afghanistan since 2001, when a US-led offensive ousted the austere Taliban regime for sheltering al Qaeda militants behind the 9/11 attacks.

A smooth handover would be a major achievement for the international effort to establish a functioning state after the depredations of the Taliban era.

"We are very proud to be choosing our favourite candidate," Karzai said after voting. "Today Afghanistan goes from a transition period toward long-lasting peace."

Karzai congratulated the nation over the run-off election in a video message released shortly after millions braved the Taliban threats and cast votes across the country.

"Afghanistan will see prosperity as [a] result of the elections. We have proved that we are a strong nation and know what [is] better for us," President Karzai said in a recorded video message in Pashto and Dari languages.

He lauded the effort of the security forces, police and intelligence agencies, and expressed condolences over the loss of lives.




5:17pm

Polls closed in Afghanistan's run-off presidential election on Saturday, with officials hailing the security forces after Taliban militants failed to launch a major attack during voting.

"The IEC announces the end of voting process," an IEC official told AFP. "Those who are still waiting in the lines can cast their votes."

The final result will be expected in five weeks, on July 22.


Afghan voting over, now only five weeks until we get the results

— Emma Graham-Harrison (@_EmmaGH) June 14, 2014


………………………………………………………………………………………………………………………………………

5:05pm

Vote counting process in several provinces is underway.


#AfghansVote
Vote counting begins in Afghanistan.
- Central Logar province pic.twitter.com/V5egcdYFHD

— Vote.af (@VoteAFG) June 14, 2014
They are sealing the ballot box voting time over # Afghan election pic.twitter.com/f2MdPAaWAP

— Aleem Agha (@Aghaaleem) June 14, 2014


IEC has announced that the final Election Day report will be ready by 7pm local time, Tolo news reports.

………………………………………………………………………………………………………………………………………

4:57pm

A series of attacks took place on 26 polling stations in eight districts killing two policemen and injuring three. Additionally, 15 civilians have also been injured, Tolo news reports.

Furthermore, 12 Taliban were killed while 13 were injured.

………………………………………………………………………………………………………………………………………

4:52pm

The chance to vote has ended, vote counting process underway.


#afghansvote, Counting ballot papers has already started. Farah pic.twitter.com/x8q4H5UMMW

— Vote.af (@VoteAFG) June 14, 2014


………………………………………………………………………………………………………………………………………

4:25pm

Pakistan has tightened security in areas of the tribal belt close to the Afghan border, according to local tribal and political administration officials.

All known gates used for flow between the two neighbouring countries are closed such as those of Torkham in Khyber Agency, Angor Adda bordering South Waziristan Agency and Ghulam Khan tehsil in North Waziristan Agency.

"Curfew [has been] imposed in Ango Adda baazar. All shops are closed and [the] flow of people between the two countries [has been] stopped," Din Muhammad, a resident of Angor told the Express Tribune.




Pakistani parliamentary soldiers patrolling Friendship Gate on the Pak-Afghan border to reinforce existing security arrangements. PHOTO: INP

………………………………………………………………………………………………………………………………………

4:18pm

Umer Daudzai, Afghan interior minister, says security has been on high alert. Additionally, Kandahar Police Chief says three rocket attacks took place, but security has been stable otherwise, Tolo news reports.


Daudzai: Afghan security forces have proven that they can defend their country and their people

— TOLOnews (@TOLOnews) June 14, 2014


………………………………………………………………………………………………………………………………………

3:32pm

The Pakistan army says that additional troops have been deployed on the Pak-Afghan border to reinforce existing security arrangements, for peaceful conduct of the presidential elections in Afghanistan.

A number of measures have been taken after due deliberation and coordination with the Afghan Security Force, a military spokesperson said Saturday.

"While ensuring a smooth flow of voters move, checking by immigration staff at crossing points has been enhanced and patrolling has been increased in areas close to the border," according to a statement from the army's Inter-Services Public Relations (ISPR).

The spokesperson says strict checking measures have been taken on routes from the mainland leading towards border areas.

"Communication at border coordination centers on both sides has also been enhanced, and a hotline contact has been established between the two military operations directorates. Additionally, aerial surveillance is also being  carried out to check any untoward cross border movement," says the ISPR spokesperson.

………………………………………………………………………………………………………………………………………

2:59pm

Although there have been no reports of attacks from independent Afghan media organisations, the Taliban have claimed that they have carried out numerous attacks around the country.

Moreover, Afghan news source Pajhwok tweeted about attacks in eastern Afghansitan, in which nine people allegedly lost their lives.


#AFG. Election violence : Nine civilians killed and more than 15 wounded in two attacks eastern Afghanistan.

— Pajhwok Afghan News (@pajhwok) June 14, 2014


………………………………………………………………………………………………………………………………………

2:28pm

High turnout of women voting in the run-off election.


Women you meet observing the election in Kandahar. Zarmina, mother of 6: I voted for my children to live in peace pic.twitter.com/5MOklWHGYT

— AAN Afghanistan (@AANafgh) June 14, 2014
A female police in a female poling station in #Kandahar. pic.twitter.com/iPgOURp7EV

— Daud Junbish (@DaudJunbish) June 14, 2014
Female voters in Badakhshan proudly display their inked fingers after voting (photo: @EqbalAnwari) pic.twitter.com/rG2Mw9VguU

— TOLOnews (@TOLOnews) June 14, 2014


………………………………………………………………………………………………………………………………………

1:46pm

Kunar governer spokersperson says there are no reports of any injuries and the voting process is being continued without obstruction, Tolo news reports.


Kunar Governor's spox: insurgents launched several attacks, but no reports of casualties yet and election process continues unimpeded

— TOLOnews (@TOLOnews) June 14, 2014


………………………………………………………………………………………………………………………………………

1:37pm

Residents of Nangarhar claim voters were attacked at a polling station leaving three injured, according to Tolo news.

………………………………………………………………………………………………………………………………………

1:27pm

Afghan presidential candidate Ashraf Ghani speaks to the media after casting his vote.




Ex-World Bank economist and presidential candidate Ashraf Ghani with a visibly inked finger. PHOTO: AFP

………………………………………………………………………………………………………………………………………

12:48pm

Reports of ballot shortage in Kabul and Kandahar are being reported by Tolo news.

Independent Election Commission chief in Kandahar said ballots are being restored.


Provincial IEC chief in Kandahar tells @TOLOnews that polling center with ballot shortage is now being restocked #AfghanElections

— TOLOnews (@TOLOnews) June 14, 2014


Voter turnout is also reportedly low amidst security threats.


Low turnout also in northern Kabul's Khair Khana area. Voters say partly because of security fears. pic.twitter.com/zbD3uCvBft

— Yaroslav Trofimov (@yarotrof) June 14, 2014


………………………………………………………………………………………………………………………………………

11:52am

Ethnicity is seen as a major decisive factor in today's election run-off, following some controversial statements by campaigners to win voter support.

Both candidates have vowed to pursue good relations with Pakistan if elected to power.

Security will be the main challenge for the polls and Afghan Army Chief Gen Sher Mohammad Karimi has said a nearly 190,000-strong force of security personnel is on alert.

………………………………………………………………………………………………………………………………………

11:45am

Voters were not put off by a couple of rockets landing in the capital and some other explosions, forming long queues at polling stations before voting began at 7am local time.

"Afghan people always rise from the ashes to face challenges. Today is one such challenge and we will rise to the occasion," says Arash Yarmand, an electrical engineer preparing to cast his vote in Kabul.

"There's a lot of expectations from the new government and we hope they live up to it."

………………………………………………………………………………………………………………………………………

10:59am

Afghan President Hamid Karzai and Afghan presidential candidate cast their votes at a polling station in Kabul.




Afghan presidential candidate Abdullah Abdullah holds up his inked finger as he speaks to media as he leaves after casting his vote at a polling station in Kabul on June 14, 2014. PHOTO: AFP

"We are very proud to be choosing our favourite candidate," Karzai says after voting.




Afghan President Hamid Karzai casts his vote at a polling station in Kabul on June 14, 2014. PHOTO: AFP

"Today Afghanistan goes from a transition period toward long-lasting peace and stability."

………………………………………………………………………………………………………………………………………

10:46am

Two rockets explode near Kabul airport as polls open, but Afghan and Nato officials say there were no casualties.

Afghan Taliban claim responsibility.

………………………………………………………………………………………………………………………………………

10:06am

Polling stations across Afghanistan open as Afghans head to vote.

From windswept deserts on the Iranian border to the remote,rugged Hindu Kush mountains, 12 million eligible voters can cast ballots at 6,365 polling centres.

"Everyone - young, old, rich and poor - came out in unpleasant weather, despite threats, to vote in April and we hope it will be the same this time. This is Afghanistan's spirit," says Shukria Barakzai, a female parliament member.

………………………………………………………………………………………………………………………………………

9:50am

Counting the ballot will take weeks. The preliminary result is due on July 2 and a final result on July 22. The inauguration is due on August 2.




An Afghan resident casts her ballot at a polling station in Jalalabad on June 14, 2014. PHOTO: AFP

Harsh terrain and poor roads make holding an Afghan election a logistical challenge, with thousands of donkeys used to transport ballot boxes to remote villages.

………………………………………………………………………………………………………………………………………

9:20am

Afghans line up to vote in a second-round presidential election despite Taliban threats.




Afghan residents wanting to vote wait to enter a polling station in Jalalabad on June 14, 2014. PHOTO: AFP

Afghan officials and international allies are hoping for a repeat of the first-round vote in April, when the insurgents failed to launch a single high-profile attack and voter turnout was more than 50 per cent.




With no candidate securing 50% of the votes in the April 5 Afghan presidential election, Afghans head to the ballot box once again to choose Hamid Karzai's successor, as per the Constitution.

In the run-off election today, voters will be choosing between World Bank economist-turned-politician Ashraf Ghani and former foreign minister Abdullah Abdullah, with the former securing 31.6% (2,084,547 votes) of the vote and the latter bagging 45% of the vote (2,972,141 votes).

Zalmai Rassoul, who came in third in the first round securing approximately 11% of the votes, and "bulldozer" Gul Agha Sherzai, who secured only 2% of the votes had both announced their support for Abdullah.

Considerable threats of violence had been made by the Taliban for the initial round of the elections, which have been mirrored for this round of voting too. On June 11, the Afghan Taliban had issued threats asking people to stay away from the run-off vote.
COMMENTS (9)
Comments are moderated and generally will be posted if they are on-topic and not abusive.
For more information, please see our Comments FAQ