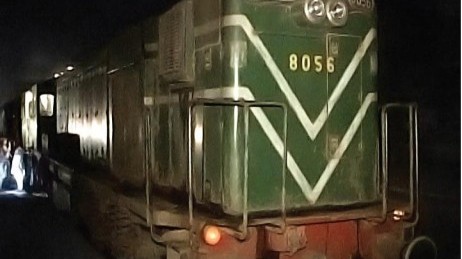 ---
GUJRANWALA: An engine breakdown caused around 1,600 Sikh yatris, on their way to Nankana Sahib by train, a delay of over three hours on Wednesday night.

With each of the eight compartments carrying 150 to 200 devotees, the passengers complained of no drinking water being available, causing them additional problems.

The railway authorities refused to let the media cover the incident. However, the irked passengers sought help and asked the journalists present at the scene to provide them with water.

Cameramen and reporters pooled in money and distributed about 700 water bottles among the passengers. The train which broke down at around 11pm resumed its journey at 2am after the engine was replaced.

The failure occurred near the Gonlanwala Railway station (30km south of Gujranwala) after which the station master announced that there would be a three-hour delay at the minimum. He told the media that he contacted the Lahore railway authorities to dispatch an engine as no spare parts or repair mechanics were available at the Gonlanwala Station.

In response, the Evacuee Trust Property Board (ETBP) administrator Syed Faraz Abbas said the Pakistan railway authorities should have equipped the trains with water and other basic facilities prior to its departure.

"This no way to treat guests," the administrator said when contacted over the phone.

Pakistan Railway deputy controller refused the allegations that it was the railway authorities who stopped the media. He said that it was the local police that sealed the area so that the engine could be replaced without any hindrances.

From Nankana Sahib, the Sikhs will depart for Aimanabad in Gujranwala and the Kartaarpur in Narowal before reaching Lahore on April 19. The yatris will leave Pakistan on April 20.