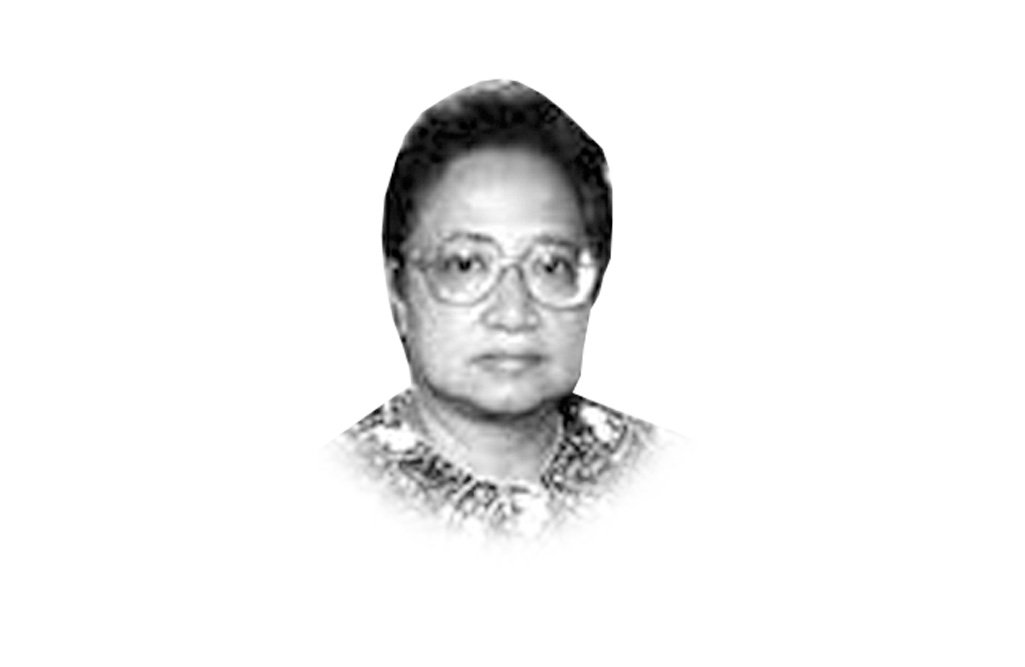 ---
The Youth Loan Scheme — like previous hare-brained taxi and laptop ones — suggests that it's geared only to urban and (somewhat) educated classes. But what about those whose parents couldn't afford to educate them? What about rural youth forced to attend substandard schools?

It appears that this simplistic scheme wasn't designed by those aware of ordinary people's realities — let alone in the context of the current economic situation that's got everything stacked against the youth of limited means. There's no dealing with the causes for jobs shrinkage in the scheme: how will stumbling blocks and hurdles be contained if they aren't first identified? Nor is there any pinpointing of areas of higher priority and potential.

All urban occupations involve utilities and transport, the costs of which have ballooned. Under the circumstances, is it possible to set up small enterprises to produce something once made in profusion? From footwear and furniture to a vast array of plastic items to electrical goods and much more — later undercut and driven out of the market by cheap Chinese consumer imports, that too long before energy shortages hit us? If instead, the youth goes into retailing or services, what would they sell? More Chinese goods with European brand names?

Government after government has avoided the consequences of unnecessary imports in the name of globalisation, displacing daily use items already being produced and serving the local market. This enriched no one except the elite or the already established. Ironically, doing small business in Pakistan has, for long, cost more since they never received the preferential treatment that big businesses and industries routinely do. That was where loans were really needed to help them grow. Instead, foreign competition was aided to kill off local enterprise.

Being business-friendly and offering loans (that, too, which have strings attached to them) cannot alone create jobs en masse.

With most enterprises, the skills or knowledge of the required skills is necessary. That requires a higher-end loan for which it is hard to find a guarantor unless one is already privileged. When openings for honest jobs are lacking, many feel pressured to turn to crime. Once established and entrenched, various mafias become part of the job market and a norm.

Crime and extortion is lucrative for such youth. It allows flexible hours, sleeping late and rising late, the only exertion being roaming the streets watching assigned streets, houses and commercial establishments that are their prey. How can a one-off loan of Rs50,000, that also has to be returned even if interest-free, compete with that kind of luxury?

Moreover, taking a loan may exact a social price too. As with insurance or compensation when someone gets killed, everyone gets to know when someone's receiving something sizeable. It ultimately reaches the ears of the neighbourhood gangsters, just as they get to know when pensions and home remittances arrive and will graciously accept a little cut every month for leaving you and your family alone. If every trucker, roadside barber, fruit and vegetable 'thela', and professional beggar with a fixed plum spot can pay up, so can those who receive loans!

Despite ready-made business plans from SMEDA, overnight businessmen or entrepreneurs won't necessarily emerge from inexperienced, untrained loan receivers. What is most needed is on-the-job experience, whether in a machine-tool shop or retail store, or tailoring shop or furniture-maker, IT or appliances services, or eatery, etc. Many could do with another hand to make a significant difference but can't afford paying the salary in hard times. Maybe the time-tested apprentice system can help better? The government may control the wage or a stipend for a year or two depending on nature of work and at the end of this period, a satisfied employer may even keep the now-skilled worker for higher pay.

The Youth Loan Scheme doesn't guarantee a future, as one still has to go through balloting to get the loan. Most won't. It needs some serious re-think.

Published in The Express Tribune, June 13th, 2014.

Like Opinion & Editorial on Facebook, follow @ETOpEd on Twitter to receive all updates on all our daily pieces.
COMMENTS (1)
Comments are moderated and generally will be posted if they are on-topic and not abusive.
For more information, please see our Comments FAQ