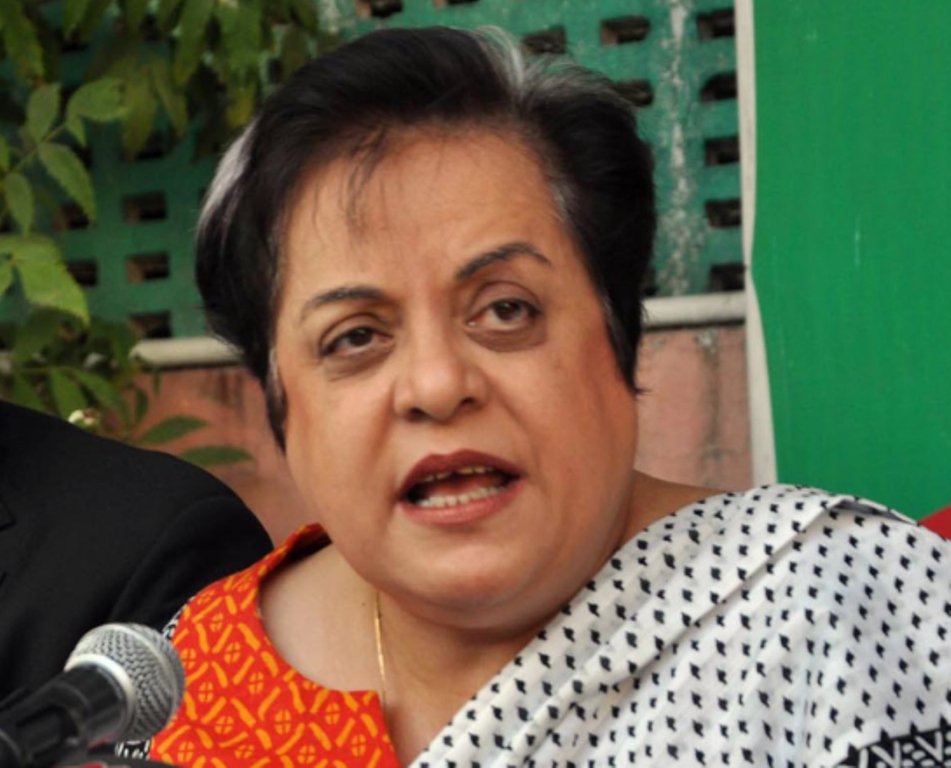 ---
ISLAMABAD: The Pakistan Tehreek-e-Insaf (PTI) has criticised Prime Minister Nawaz Sharif for constantly approaching his new Indian counterpart Narendra Modi.

Speaking to media on Thursday, PTI's Central Information Secretary Shireen Mazari said that instead of focusing on the deteriorating law and order situation in Pakistan, Nawaz has been writing letters and sending gifts to Modi's family.

"He is continuing to woo hardliner Indian Prime Minister Modi - the latest being a letter committing himself to furthering better relations with India," she said.

Unfortunately, Mazari continued, Nawaz seems oblivious to the fact that Modi's government has shown no positive response to his overtures.

She further added that it is evident that the PM's sole focus is on furthering his business interests, pointing out that news of a possible joint venture between a major Indian media house and members of the Sharif family is circulating.

"That was painfully obvious when he took his businessman son with him to Delhi and met with a range of business tycoons and media houses but found no time to meet with the Kashmiri Hurriyet leaders," she stated.

Mazari alleged that Nawaz's family has become one of the biggest investors in the United Kingdom, maintaining that he refuses to bring his wealth back to Pakistan.

She upheld that her party is opposed to all family politico-business enterprises.