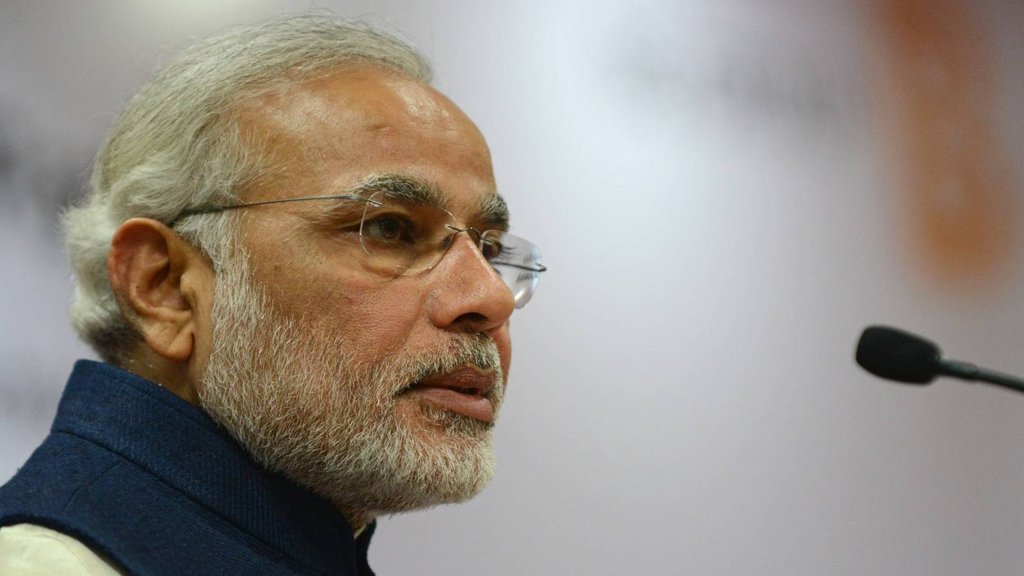 ---
NEW DELHI: India's new Prime Minister Narendra Modi on Wednesday urged lawmakers to stop fighting over rape and work together to protect women, in his first comments on the issue since the horrific gang-rape and lynching of two girls.

Modi warned lawmakers against "politicising rape", saying they were "playing with the dignity of women" in his first speech to parliament since sweeping to power at last month's elections.

Modi singled out the rape and murder last month of the two girls, aged 12 and 14, in Uttar Pradesh, where a political row has erupted as anger mounts over the state government's handling of the attacks.

Modi said lawmakers must work to end attacks, which women's groups claim have reached "epidemic" levels despite mass protests over the fatal gang-rape of a student in Delhi in December 2012.

"Governments will have to work strictly against this, else our own souls will not forgive us," Modi told parliament as lawmakers thumped their desks in agreement.

"That's why I appeal to all state ministers, all ministers please stop politicising rape."

"Does it suit us to make comments on such incidents, can we not be quiet?

"We are playing with the dignity of women."

"Respect for women, their security - it should be the priority for all 1.2 billion people."

The appeal comes after a string of politicians including from his own Bharatiya Janata Party (BJP) made controversial comments over the attacks on the girls which further inflamed public anger.

A minister from central Chhattisgarh state said on the weekend that "these kind of incidents happen accidentally."

Last week, a minister from Madhya Pradesh state said rapes were "sometimes right, sometimes wrong."

The girls were found hanging from a mango tree in their impoverished village with tests showing they had been raped multiple times.

Their families claimed police initially failed to take action because they were from a low caste.

Uttar Pradesh Chief Minister Akhilesh Yadav, under fire over his handling of the case, accused the families on the weekend of coming under the influence of a rival political party, a claim they have denied.

When also asked by reporters about a sharp rise in rape cases in the country's most populous state, Yadav replied: "It's not as if you faced any danger."

The head of Uttar Pradesh's ruling party, who is also Yadav's father, sparked uproar during the recent election campaign when he said rapists should not receive the death penalty because "boys will be boys".

India toughened its laws on sex attacks in the wake of the 2012 gang-rape of the student on a bus in Delhi which triggered outrage, but they have done little to stem the tide of violence.

Also in Uttar Pradesh, the body of a 45-year-old woman was found hanging from a tree on Wednesday, with her family claiming she had been raped and murdered.

A police officer said they were questioning five men over the incident in Bahraich district and were waiting for post-mortem results to determine if she had been raped.

"They (her husband and son) have alleged that the woman, before being strung up from the tree, was raped and murdered by these men," district superintendent Happy Guptan told AFP.