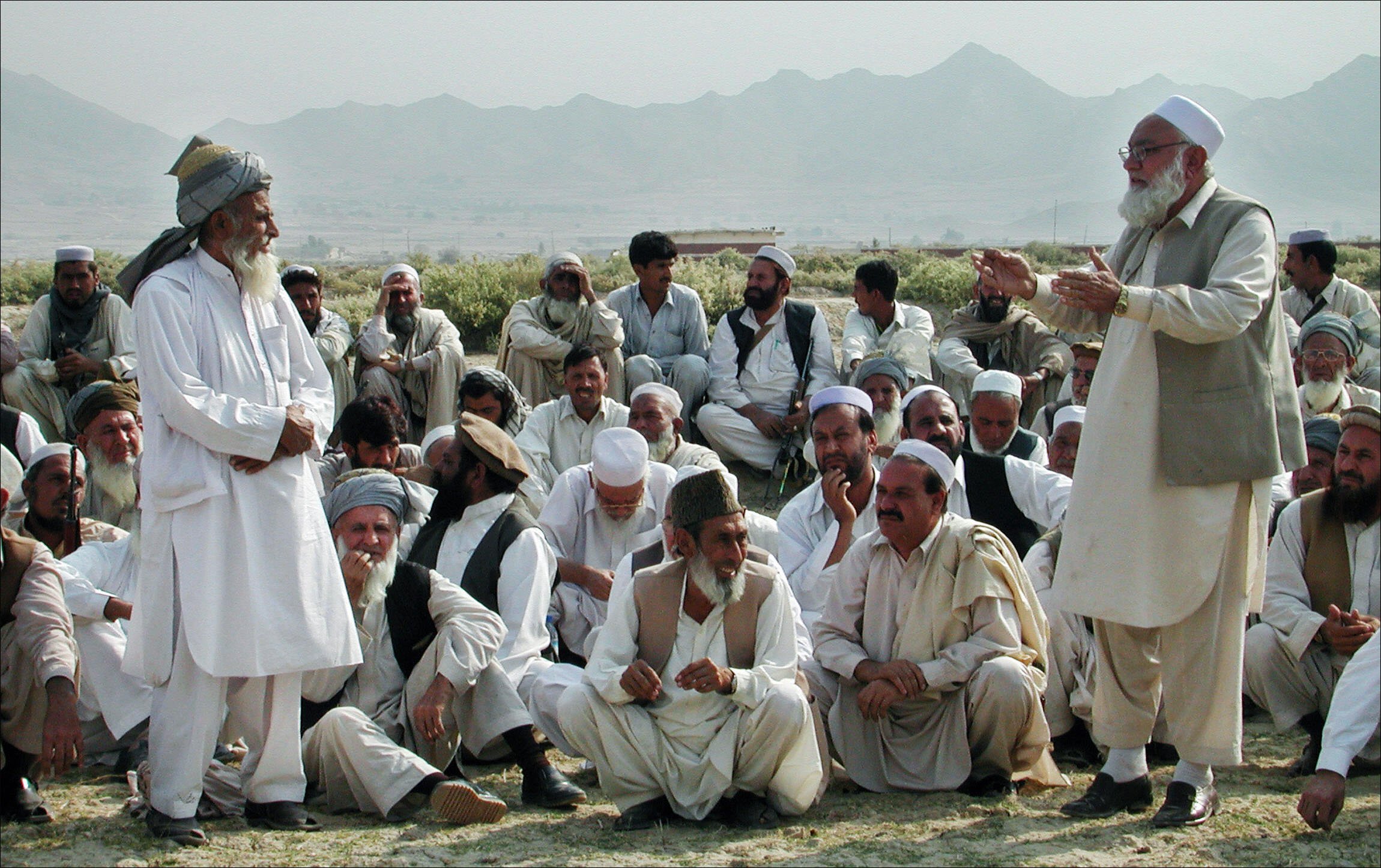 ---
PESHAWAR: A grand tribal jirga has requested the government to stop unannounced military operations in North Waziristan Agency, Express News reported on Saturday.

After 'successful' talks with the government in Peshawar, the jirga said most factions of the Taliban in North Waziristan have given the jirga a mandate to seek peace in the agency.

Further, the jirga urged all parties to establish peace in accordance to the peace agreement signed in 2006 while continuing efforts to resume peace talks. The jirga also requested for the relaxation of the curfew imposed in the agency.

A joint press release issued by the government and the jirga stated that the jirga will initiate dialogue with various factions of the Taliban upon its return to Bannu.

Earlier on June 6, a heated debate between the 65-member tribal jirga and Peshawar Corps Commander reached the conclusion that tribal elders will play their role in restoring peace in North Waziristan within 15 days.

The jirga comprising 65 elders of Uthmanzai Wazir and Dawar tribes from North Waziristan, led by Haji Sher Muhammad, the successor of the Faqir of Ipi, met with Corps Commander Lieutenant General Khalid Rabbani to discuss military action in North Waziristan Agency. It also intended to convince military authorities to normalise the situation in the agency and avoid an operation.
COMMENTS (5)
Comments are moderated and generally will be posted if they are on-topic and not abusive.
For more information, please see our Comments FAQ