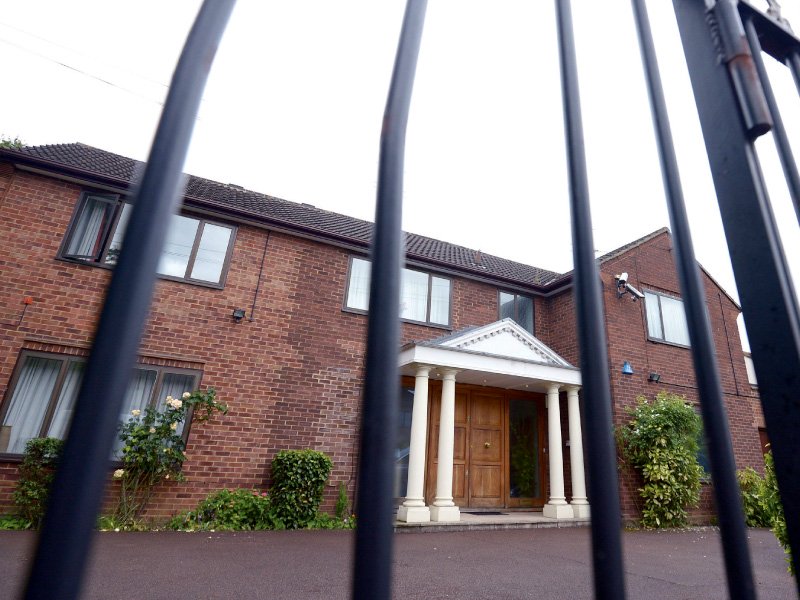 ---
LONDON/ KARACHI:

Muttahida Qaumi Movement (MQM) chief Altaf Hussain was arrested by the Metropolitan police in London for alleged money laundering.


Until the filing of this story, Altaf, who was arrested early Tuesday morning (5:00 am GMT), would be spending the night at a local hospital in police custody, where he was getting medical tests and a check-up done.

He was shifted to the hospital after being held in a Central London Police Station for a few hours. Thus far, he has not been released on bail or indicted.

Without naming Altaf, a spokesperson for the Met Police confirmed to The Express Tribune that a "60-year-old man" arrested from North West London on early Tuesday was being treated at a hospital and was still under arrest. "We are ensuring that he meets his pre-arranged hospital appointments."

The spokesperson said that a man can be held for 24 hours at the police station and the time that Altaf is spending at the hospital would not count.

It was in December 2012 that the Met police first conducted a raid at MQM's office followed by another raid in June 2013 at Altaf's residence. According to the BBC, the police recovered 400,000 pounds from his house.

The party's senior leader Dr Farooq Sattar told The Express Tribune that his arrest was unjust.

"It is unfair that Altaf has been arrested, which is indeed unusual in the United Kingdom (UK), as he has not been charged." He said the party leaders had been fully cooperating with Scotland Yard, and had submitted proof and affidavits of their cash donations, which were seized by the police.

Even though Altaf's bank accounts have been frozen in the UK, with the last one closing on June 6, Sattar denied that the MQM chief's British passport had been confiscated.

In denial

For a long time after the news of the arrest made its rounds in the media, MQM continuously denied Altaf's arrest. The party's deputy convener Nadeem Nusrat, speaking from London in a press briefing, had said that their party chief was at his residence – and not in police custody.

"The London police came with a search warrant and wanted to take Altaf with them when he was going to the hospital. He is currently at his house." Nusrat said their party chief has been very ill for the past few days and was suffering from heart problems, diabetes and high blood pressure. He was not able to walk properly either.

However, three hours later, the MQM confirmed via a press statement that Altaf Hussain had, indeed, been arrested.

Dozens of emotionally charged workers turned up at MQM's headquarters in Karachi, Nine Zero, and shouted slogans in his favour. Meanwhile, Haider Abbas Rizvi announced that the party will hold sit-ins, the first one at Numaish Chowrangi.

Later at the sit-ins, Rizvi appeared solemn and said Altaf's followers will not leave him alone. They did not even want to think of what will happen to the party if Altaf is indicted. "Leave this question today," said a grave Sattar.

Last December, the Met police had released two men on bail who were arrested in the money-laundering case – one of whom was party leader Tariq Mir.

What happens next?

The police have started questioning Altaf Hussain and when they conclude the initial investigation – which can last from 24 to 72 hours – he might be either released on bail or indicted.  After indictment, the money-laundering case will be transferred to the Crown Court.

Published in The Express Tribune, June 4th, 2014.

Correction: An earlier version of this article incorrectly stated that the police recovered 400,000 million pounds from Altaf Hussain's house. The error is regretted.